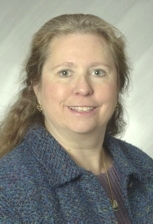 ADELE L. ABRAMS, ESQ., CMSP, REA
GENERAL OVERVIEW
Adele L. Abrams, Esq., CMSP, REA, is recognized as a national expert on matters of construction and mining law and occupational/mine safety and health. She is both a practicing attorney and a trained mediator, with extensive experience handling court-referred and private mediation cases during her decade in private practice. She is both a Certified Mine Safety Professional and a Registered Environmental Attorney. She is admitted to practice in Maryland, the District of Columbia.
Adele has 20 years experience in the construction field, working first as a staff member of the American Road and Transportation Builders Association, and then as director of government affairs for the National Stone Association (representing producers of construction materials). She is past president of the Construction Writers Association and regularly writes columns on legal, employment and safety issues for construction, mining and general interest magazines. In 2004, she was a co-author of the American Society of Safety Engineers' textbook, Construction Safety Management and Engineering. She has also contributed sections to other books on mining law and occupational safety and health.
Since 2001, Adele has been president of the Law Office of Adele L. Abrams, Beltsville, MD, a five-attorney firm offering Legal and Mediation Services, with an emphasis on safety and health, construction, and employment law. She was previously an attorney in the Environment, Safety and Health practice group of Patton Boggs LLP, in Washington, DC.
In addition to her legal and mediation practice, Adele provides compliance training on a variety of employment and occupational/mine safety and health issues, including management of accident investigations and OSHA/MSHA inspections. She is also an instructor for the Council on Management in Education, presenting seminars on worker's compensation and employment law issues, and regularly presents seminars for the U.S. Department of Labor, state agencies, national trade groups, and for private companies.
EDUCATION & PROFESSIONAL CERTIFICATIONS
·

University of

Maryland

,

College Park, B.S. 1974

·

George

Washington

University

National

Law

Center, J.D., 1995

·

Admitted to Maryland and District of Columbia Bars

·

Admitted to US District Courts of Maryland and DC

·

Admitted to US Court of Appeals, DC Circuit

·

Admitted to Supreme Court of the United States

·

MICPEL 40 hour general civil mediation certificate – 2003

·

MICPEL 40 hour domestic mediation certificate – 2004

·

Certified Mine Safety Professional (USA069), 2001

·

Approved Mine Safety and Health Trainer – 1994 to present

·

OSHA 500 Program – Authorized Trainer for OSHA 10 and 30 Hour Courses (Construction) – 2004-present
CONSTRUCTION AND SAFETY PUBLICATIONS
·

Construction Safety Management and

Engineering (American Society of Safety Engineers, 2004)

·

Mine Safety and Health Handbook

(Society of Mining, Metallurgy and Exploration, 2001)

·

Aggregates Handbook

(National Stone Association, 1994)

·

MetalMag

, Legal Columnist (2003 – present)

·

Rock Products

magazine, Safety and Legal Columnist (2004 – present)

·

Professional Safety

magazine, contributing writer (1996 – present)

·

ASTM International Journal

: Silica Sampling and Analysis: Legal Issues Evolving from MSHA and OSHA Regulation and Enforcement (2005)

·

Professional Roofing magazine: Drugs, Alcohol, Work and the Law (2005)
SELECTED PRESENTATIONS
·

International Occupational Hygiene Association

– Presentation on Crystalline Silica Litigation and Regulation (South Africa 2005)

·

Oxford University -

Presentation on Gender and Occupational Safety & Health: A Global Perspective (

U.K.

2005)

·

World Safety Congress –

Presentation on Utilization of National Consensus Standards in Safety and Health Programs (USA 2005)

·

American Society of Safety Engineers –

Presentation on Accident Investigations and Risk Management (USA 2005)

·

American Industrial Hygiene Association and American Society of Safety Engineers (joint conference) -

Presentation on Toxic Mold Litigation (USA 2003)

·

Injured Workers Insurance Fund

- Presentation on Toxic Mold and Occupational Health (USA 2004)

·

Energy and Mineral Law Foundation

– Presentation on Impact of MSHA's "Culture Change" on Enforcement Activities (USA 2003)

·

International Society of Mine Safety Professionals

– Seminar on Avoiding Discrimination Claims (USA 2005)

·

Council on Education in Management

– Seminars and webinars on Worker's Compensation Claim Management, and ADA/FMLA issues (2004-2005)

·

Progressive Business Conferences

-- Webinars on toxic mold issues, accident investigations, management of OSHA inspections (2004-2005)

·

Business 21

– Webinars on various safety issues (2005)

·

Mine Safety and Health Administration

– presentation on Substance Abuse Prevention in the Mining Industry (USA 2005)

·

National Wooden Pallet & Container Association

– lecturer on occupational health issues (USA 2005)
COMMUNITY SERVICE & PROFESSIONAL POSITIONS
·

American Society of Safety Engineers

(professional member, Mining and Construction practice specialties; Mining Safety Professional of the Year 2000)

·

National Association of Women in Construction

(member)

·

Washington Metropolitan Area Construction Safety Association (

member)

·

National Safety Council

(past chairman, Cement, Quarry & Mineral Aggregates Section; current chairman, Business & Industry Division Committee on Standards, Legal and Regulatory Affairs; member, Mining & Mineral Resources Section)

·

ASTM International

(member, E34 and D22 Committees)

·

ANSI Z690

(member, committee developing mold assessment/remediation safety practices standard, work-in-progress)

·

Industrial Minerals Association – North America (

member and counsel)

·

National Stone, Sand & Gravel Association

(associate member; member of Council of Counsel; member, Safety & Health Committee)

·

International Society of Mine Safety Professionals

(member; counsel 1996-2004)

·

Society of Mining, Metallurgy and Exploration,

(member, Aggregates Division)

·

Women in Mining

(National board member; past president, DC chapter)

·

Energy & Mineral Law Foundation

(member)

·

American Bar Association

(member, Construction Section)

·

American Trial Lawyers Association

(member, Worker's Compensation section)

·

Maryland Bar Association

(member)

·

Bar Association of the District of Columbia

(member)

·

Prince George's County Bar Association

(member)

·

Construction Writers Association

(member; past president)

·

Society for Human Resource Management

(member)

·

Maryland Chamber of Commerce

(member)

·

Maryland Aggregates Association

(member)