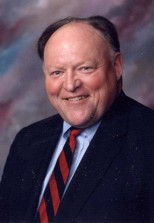 ALLEN BUSH
GENERAL OVERVIEW
Al Bush has worked in dispute prevention and resolution in the construction industry for nearly thirty years. In 1979, he began a trial and labor law practice, centered in northern Michigan and northeast Wisconsin. He represented architects, engineers, owners, and contractors in cases concerning design issues, personal injury, contract interpretation, construction defects, and environmental issues. He has handled every size of claim, from individual consumer complaints (mobile homes, modular homes, stick built, etc.) to complex municipal construction (sewer and water systems, highways, schools, hospitals, office buildings) and private construction projects (papermills, mine reconstruction, residential subdivisions, malls, and retail development).
In addition, Al has negotiated and administered numerous public and private labor agreements. For the past twenty years, he has represented a national utility construction company for whom he, annually, negotiates an IBEW multi-state labor agreement. He has monitored and administered labor and utility contracts and sub-contracts throughout the United States.
After years of participating in arbitration for clients, Al became an arbitrator for the American Arbitration Association. He was certified through coursework and experience as a construction arbitrator. In 1988, Al was invited by the Federal District Court of Michigan, Western division, to become a facilitative mediator in a pilot program for the Court. That Court instituted rigorous training for the mediators (in excess of forty hours), and still requires continuing education of eight or more approved hours, bi-annually.(approximately sixty-four additional hours of coursework) Later, Al was certified by the AAA and the state Courtís of Michigan as a facilitative mediator.
In 2004, Al retired from his litigation practice and moved to Traverse City, Michigan. He continued to work for the construction company, began teaching law related subjects for Michigan State University, continued arbitrating construction cases for the American Arbitration Assn, and continued mediating cases for the Federal and State Courts of Michigan. In 2005, he ceased his association with the AAA.
Al is an avid outdoorsman and a volunteer high school football coach for the local high school team. He has stood in the jobsite mud, walked the warehouse, driven the clientís locomotive and the company pick-up truck, as well as, sat in the boardroom and courtroom to resolve a problem. He looks forward to working with you to solve your problems.
EDUCATION:
1970 Bachelor of Science, Western Michigan University

1972 Masters of Education, Western Michigan University

1979 Juris Doctorate, Cum Laude, Thomas Cooley Law School

1985-2005 Certified Arbitrator and Mediator, AAA- construction and labor

1998 Certified facilitative mediator, Federal District Court of Michigan

2000 Certified facilitative mediator, State Courts of Michigan.
PROFESSIONAL AFFILIATIONS:
Licensed to practice law in Michigan and Wisconsin

Admitted to Federal Court Ė Western District of Michigan, Sixth Circuit Court of Appeals

Admitted to practice: United States Supreme Court

American Bar Association

Michigan Bar Association

Wisconsin Bar Association

Section member of bar associations on alternative dispute resolution, sports and entertainment law

Formerly affiliated with: Federation of Defense and Corporate Counsel;

Design Professionalís Panel Counsel; American Trial Lawyers Association,

Director of Michigan Society of Hospital Attorneys, Wisconsin Academy of Trial Lawyers, Michigan Negotiators Assn, Association of Insurance Attorneys, Defense Research Institute.

Currently,Adjunct professor, Michigan State University.