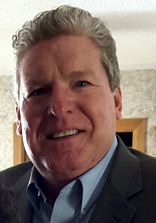 GENERAL OVERVIEW
Carl Harris, President of Carl Harris Co., Inc. worked his way through college in the construction field.

Graduating from Wichita State University with a Bachelors in Business Administration.

He started the Carl Harris Co., a specialty contracting firm involved in structural steel and precast concrete erection,

with family members in 1985.
His company has worked as a general contractor, sub-contractor, construction manager and consultant.
Training/Expertise:

Extensive experience working with municipal and industry standards, and their application to customers' expectations.

ADR Specialist - Construction Dispute Resolution Services, Inc. (5/2010 - present)

Grievance and Ethics Review Committee Wichita Area Builders Association (1/2002 - present)

Newton/North Newton Planning and Zoning Commission ('.03-'09 and '11 - present)

Newton/North Newton Codes Standards and Appeals (2012 - present)

Newton Public Building Commission (2005 - present)

Certifications

Certified qualifications in Quality Construction and inspection.

Certifed Field Auditor (CFA) Precast/Prestressed Concrete Institute

Certified Company Auditor (CCA) Precast/Prestressed Concrete Institute

Certified Weld Inspector (CWI) American Welding Society

OSHA Authorized Trainer, OSHA Training Center - Metropolitan Community College Kansas City, MO

Construction Industry Involvement

Extensive involvement and leadership in various industry groups.

Wichita Area Builders Association (WABA) Member since '88 (Chairman '02, Various Committees and Offices)

Kansas Building and Industry Association (KBIA) Member since '88 (President '13)

National Association of Home Builders (NAHB) Member since '88 (Area VP '13 and '14, State Rep '05- '12)

Associated General Contractors Member since '85

Precast/Prestressed Concrete Institute (PCI) Member since '98 (Chair Erectors Comm '10 - present & Erector Cert '13 - present)