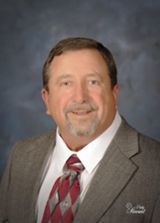 CONRAD BLANCHARD
GENERAL OVERVIEW
PROFESSIONAL EXPERIENCE
Louisiana Home Builders Association – State Treasurer, Secretary, Vice President - 01/2014 to present

Louisiana Home Builders Association Self Insurance Fund, Trustee - 2014 to present

Casual Concepts, Inc., Owner and President – 06/2000 to present

Licensed Commercial and Residential Builder

Subdivision development, custom and speculative home building, house plan designer, home owner representative.

Coldwell Banker Group One Realty, Realtor – 2001 to present

GRI, ABR, and E-Pro designations. Specializing in home buyers and sellers, new construction, and commercial properties.

Technip Engineering & Construction, Manager, Marginal Field Development

U.S. and International Sales and development of marginal field prospects.

Tarpon Systems, Inc., President

Responsible for operations, engineering, development and marketing functions of the company. Developed an international marketing program in eight countries. Main objective was to provide engineering, fabrication, and installation services worldwide for marginal field development in the oil and gas industry. Responsible for the insight, planning, acquisition, and merger of a concrete oil storage barge fabricator into the Tarpon Systems subsidiary. Enhanced product line by obtaining patent protection for innovative concepts, increasing serviceability to the oil and gas industry. Structured a proposed joint venture for marketing services pertaining to marginal field development in the Southern North Sea.

Consulting Engineer Services & Project Management, General Manager

General Manager of engineering, fabrication, survey, and diving turnkey projects. Design and installation of major projects in a metals processing plant. Design of water treatment facilities for a Gulf of Mexico water reinjection project.

Production Management Industries, General Manager/Engineering Manager/Project Manager

Supervised engineering and construction activities. Managed multimillion dollar projects for the Gulf of Mexico and overseas. Projects included jackets, decks, processing equipment, and power modules. Responsible for all activities – proposals, design, contract negotiations, fabrication, scheduling, job costing and purchasing. Other duties included planning and developing field structures, process equipment and pipelines to effectively develop and produce oil and gas reserves for oil companies. Numerous projects in design and construction of turbine and reciprocating compression modules.

Nicholls State University, Adjunct Instructor – Engineering

Taught courses in mechanical equipment for buildings, pressure vessel design, OSHA safety practices, and machine design.

TBW Industries, Chief Design Engineer

Design, construction and development of welding procedures and quality control for pressure vessels built to ASME, U.S. Coast Guard, and ABS shipping codes. Instituted a finite element simulation of tanks in ships.

Professional Engineering Services, Project/Design Engineer

Design and project engineering of oil and gas production facilities. Special projects in reciprocating and turbine compression.

Union Oil of California, Petroleum Engineer

All phases of operations of offshore production facilities and design and installation of facilities. Coordinated complete drilling program from spudding to completion of four offshore wells. Supervised workover rigs for all types of down hole repairs and secondary recovery. Performed field studies in economics and reservoir engineering. Project Manager for numerous onshore gas pipelines.
EDUCATION AND CREDENTIALS
Nicholls State University, Louisiana, BS in Engineering – 05/1972

President of Engineering Society

Editor of La Pirogue, University yearbook
AFFILIATIONS/AWARDS
Northeast Louisiana Home Builders Association, President – 2010 and 2012

Northeast Louisiana Home Builders Association, Builder of the Year – 2010 and 2012

International Society of Mechanical Engineers – 25 year Certificate of Involvement

Co-owner of patent in marginal field development