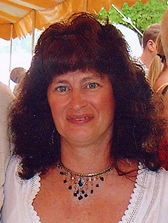 DANA BERTLING
GENERAL OVERVIEW
Dana has a passion for Real Estate and for helping people. Dana has been around the Real Estate industry in one capacity or another for many years. She has been affiliated with bank draw inspections for new construction and large renovation projects, inspections of foreclosed homes for the banks, assisting investors in locating distressed homes, miscellaneous inspections for U.S. customs. Her experience and understanding of the intricacy of construction schedules, contracts and costs give her the ability to understand issues of the dispute which result in a fair & honorable resolution.
Mediating court appointed cases has given her a very well rounded point of view. Every case is unique and every case has one common denominator, yet no two cases are the same nor do they settle in the same manner. That is what makes mediation one of her passions. The unique and diversification of each case is very intriguing. Everyone can be book smart, yet not everyone can apply and interact with people and still remain unbiased and neutral. That is one of Dana's strongest attributes. She is able to keep the neutrality with each dispute. She has a background in international trade and is able to use what she has learned about other countries customs to use in Mediation/Arbitration. Working together is important, reaching an agreement that satisfies both parties is very rewarding for everyone involved. Construction remodeling contracts and real estate is her forte
Currently Dana is learning what she can about green building. Working with people on their refinancing has given her a unique and interesting approaches in which to negotiate. She has supervised the law students in the UW-Marquette Law Clinic along with mediating for the Racine and Waukesha county court system.

Dana has many interests and hobbies such as real estate, photography and traveling. Ideally she would like to be able to do an extensive amount of traveling in the future. She puts on a large classic car show every year for the Big Bend Truck & Tractor Pull. She has a very creative, unique and organized approach to everything she does. Dana enjoys spending time with Jim and their Papillion, Coach taking rides in their 1932 Roadster.


Education:
Arbitration Training: CDRS Dispute Resolution Training Institute, Albuquerque NM
Mediation, ADR, Divorce & domestic abuse. Real Estate, Short Sales, Business Law, IT Networking, Management, Rainmaker, some computer programming. Currently learning about green building.

Affiliations:
WAM Wisconsin Association of Mediators,
AFDL,
REA (Real Estate),
Power Team International (Bill Walsh)
Dr. Dana