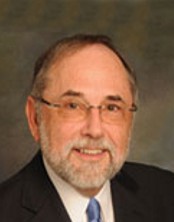 GENERAL OVERVIEW

Curriculum Vitae
David E. Chase, AIA, NCARB, LEED GA
Chase A+EP has created a personalized boutique service to guide dispute resolutions utilizing three process tools: expert witness testimony, mediation and arbitration. We believe that litigating any dispute is expensive in both human and financial terms and should be avoided by all parties, if possible.
Experience Summary
Mr. Chase is currently practicing Architecture in FLORIDA and is licensed in 20 states. His expertise is technically-grounded in green and sustainable design, contracts, specifications, and the construction of a broad range of new, renovated and completed projects, CPM Scheduling and delivery methods. During his 45 plus year career, he has been responsible for approximately $1 billion of constructed projects, operating with all models of project design and delivery. He has personally designed educational facilities, stadiums, criminal justice facilities, housing (senior and assisted living, affordable, public, condominiums, single detached), healthcare, commercial, hospitality and retail complexes. Mr. Chase has engaged in the research, and design-bid-build, design-build-finance, bridging, sole source and government contracts.
Mr. Chase has acted as an expert witness in Construction Claims, Insurance Liability/E&0 and Florida 718 Statues for Condominium Evidentiary Claims, regarding Converter and Statutory Reserves. He is familiar with BIM (Building Information Modeling) and certified in PRIMAVERA CPM Scheduling. He has served as an American Arbitration Association Neutral since 2006 in the Southeast Region of the United States, and is certified as a Florida Supreme Court Arbitrator and is a Certified Circuit Civil Mediator ( # 24971 R) in the Florida Supreme Court.
A financing specialty of Mr. Chase is the 501-C3, Certificate of Participation financing vehicle for school construction in New Jersey and New York. He has acted as the Principal-in-Charge for large projects and is familiar with Construction Management, scheduling, at-risk and owner/contractor dynamics. He facilitated the Unique Schools Facilities Project 2000, a $65 million Certificate of Participation, lease-back, building program in East Orange, New Jersey. Another such project was the Buffalo City School District Master Plan for approximately 60 urban schools in Buffalo, New York. Internationally, in the 80's, he maintained his Chase Architectural Associates office in Cairo, Egypt, for two years carrying out planning and hospitality projects.
As an entrepreneur, Mr. Chase founded an Architecture and Engineering Firm in 1972, sold it after 20 years of practice, becoming President of the 5th largest USA Architectural Firm -- Hillier Architects in 1997. This leadership experience in the recruitment and retaining of qualified staff, mergers and acquisitions, marketing services, successful business plans, managing complex cultures with risk management, legal and Human Resources teams provided a broad, experiential foundation for fair, objective and balanced judgment in the dispute resolutions process.
Employment
Chase A+EP, pc, President, Consultant – 2004-Present
Chief Financial Officer, Song + Associates, Inc. West Palm Beach, Florida – 2006-2009
Hillier International, Inc., Architects, President & Chief Executive Officer, 1997-2003, Princeton, NJ
Hillier Architects, Pennsylvania, Inc.-President 1997
L. Robert Kimball, Architects & Engineers, Division Manager, 1992-1996, Ebensburg, PA
Chase Architectural Associates, PC, President & Founder, Syracuse, NY 1972-1992

Education and Training
Syracuse University, Syracuse, NY (BS Architecture 1964)
Ecole'des Beaux Arts, France (Diploma, Architecture Design -1966)
Columbia University, New York, NY (MS Architecture 1969)
AAA Webinar, Five Steps to Fast-Track the Large, Complex Construction Case, 2010
AAA Dealing with Delay Tactics in Arbitration (ACE004), 2010
AAA Mediating the Construction Dispute / Orange County Bar Association, 2010
AAA Arbitration Awards: Safeguarding, Deciding & Writing Awards (ACE001), 2009
AAA Arbitrator I Training-Fundamentals of the Arbitration Process, New York, 2006
Florida Supreme Court Circuit Civil Mediator, 2010
Florida Supreme Court – Appointed Arbitrator, 2010
Florida Supreme Court Advanced Arbitration Training, 2010
Florida Supreme Court Resident Mortgage Foreclosure Mediator, 2010
Florida Supreme Court RMFM Training, 2010
AIA / Contractual, Legal and Professional Liability Ramifications of Sustainability Design
AIA / Legal, Insurance & Practice-Related Issues Arising from LEED Contracts
Green Building Certification Institute LEED Green Associate – USGBC, 2010
Oracle PRIMAVERA SureTrak 3.0c Training Certificate – CPM Scheduling, 2010
REFP, Recognized Educational Facility Professional, CEFPI
Professional Licensure
| | |
| --- | --- |
| Connecticut (#Ar-09188), 1998 | New Hampshire (#02695), 1999 |
| District of Columbia (#6333), 1998 | New Jersey (#AI-09126), 1997 |
| Florida (#AR-0006383), 1974 | New York (#011032-1), 1971 |
| Georgia (#2476), 1997 | North Carolina (#8024), 1998 |
| Kansas (#4365), 1998 | Oklahoma (#A-4487), 2002 |
| Louisiana (#5488), 2000 | Pennsylvania (#RA-008482-B), 1997 |
| Maryland (#11060), 1998 | Rhode Island (#2449), 1998 |
| Massachusetts (#10116), 1998 | South Carolina (#5626), 1998 |
| Missouri (#5113), 1985 | Texas (#16173), 1998 |
| Nebraska (#A-1989), 1999 | Virginia (#401011178), 1998 |
Professional Certifications
Green Building Certification Institute LEED Green Associate – USGBC, 2010
National Council of Architectural Registration Boards (#10970)
ADR-Neutral, American Arbitration Association – Construction Division (2006)
Collins Center for Public Policy, Florida – Foreclosure Mediator
American Arbitration Association, Florida – Foreclosure Mediator
Palm Beach Bar Association, Florida – Foreclosure Mediator
Hillsborough Bar Association, Florida – Foreclosure Mediator
California Post-Disaster Safety Assessment Evaluator /Florida (2009-2014)
Professional Affiliations, Boards & Juries (Past and Present)
"CDRS National Panel of Construction ADR Specialists" / "CDRS National Green Panel"
Academy of Professional Mediators (Affiliate Member)
American Institute of Architects (National Chapter, Palm Beach Chapter, Florida, Hilton Head Island Chapter, South Carolina)
American Institute of Architects, CEO Large Firm Round Table, National
American Institute of Architects, Design Award Jury, Central New York
Council of Educational Facility Planners (REFP) (Planners International, National and South Carolina Chapter)
Syracuse University Alumni Association
Columbia University Alumni Association
Fontainebleau Alumni Association
Palm Beach Community College Career Consultant Network, Ft. Lauderdale, Florida
South Carolina School Boards Association, Columbia, South Carolina
Citizens about Better Schools (CABS), Beaufort, South Carolina
US Green Building Council, National
Chair, Design Committee, New York State Commission on The Restoration of the New York State Capitol
Board Member, Onondaga County Solid Waste Authority, Syracuse, New York
Chairman, Onondaga County Stadium Commission, Syracuse, New York
Claims, Expert Witness & Dispute Resolution Experience
Over his 45 plus year professional career, Mr. Chase has developed a Claims production and defense style, fostered by the varied legal and business situations which required his global and detailed participation. Although not an Attorney, having prepared and directed lien filings to protect fees unpaid, drafting plaintiff claims for fee recovery and defensive responses on errors and omissions issues in second and third party complaints, and as a quick study, he has been able to analyze the strengths and weaknesses of each case, to develop a strong position on which the substance compels a favored negotiating advocacy.
Although actual case references are protected by confidentiality requirements, general themes of Claims work are as follows:
Preparation of numerous defendant positions for negligence, errors/omissions and professional standards claims and contract breach, together with multiple plaintiff claims for fees and mediation processes.
Fact Pattern: Case – Florida, non-profit complaint against an Architectural Firm for $4 million in negligence and loss of revenue during a construction of a project. Mr. Chase's defendant's responses included document production, interrogatories, insurance coverage issues, sub-consultant notifications and complaints, claims representatives, mediation advocacy, presentations and negotiations, with current mediation adjournment, pending insurance coverage suit decision by the Court.

Preparation of 100's of professional service agreements in AIA, AGC and municipal boilerplate formats in multiple state/county and school district jurisdictions.
Professional Contracts: A special skill of Mr. Chase has been the drafting of tight, clear and outcome predictable documents which create a protective foundation for projects. Recognizing that the "Contract Dance" is a give and take, there is no excuse in missing the primary codicils of indemnification, risk assessment, business certainty, value, sustainable precepts, fairness and duty. The tools include the NSPE/NJCDC Document series, AIA series 2007, Florida Statutes, Design-Build, Bridging, Construction Manager at Risk, BIM, LEED/USGBC and US Government multi-agency boilerplates. The foreshadowing professional forms for change orders, rfi's and scheduling/tracking also need to be in the process from "day one", extending to the Certificate of Occupancy and the Warranty Period of all projects under the responsibility of any Professional firm.

Expert witness for Plaintiff in Florida Statutes 718, Condominium Converter Reserves case, preparation of Evidentiary Finding of Fact, currently in the legal process which may be a landmark case in Florida, if it proceeds to trial (Spring 2010).
Fact Pattern: Case – Florida, Condominium Association purchased a 20 year old existing grouping of buildings and at turnover about $500,000 was paid by the owner/developer to the Association. The Association sued the developer over this amount claiming that the monies were not correct. Mr. Chase was requested as an expert witness by the Association through his employer to provide an evidentiary finding on the Statute required monies at turnover based on the Complaint. A 75 page Finding Report was issued by Mr. Chase which found that approximately $4.1 million was due, based on three (3) references to the Statutes under FL 718. After Court ordered mediation, the matter was settled pre-trial.

Pro Se defendant in a professional claim, through the trial stage, vacated without prejudice.
Fact Pattern: Case – New York, personal injury claim where a woman in a shopping center injured her arm and hand, sued Mr. Chase's Architectural Firm for $125,000 in Federal Court. Mr. Chase decided to defend his Firm as Pro Se and not involve the professional liability carrier based on the circumstances and a risk assessment. The process went from depositions, pre-trial conferences, jury selection, trial, self-examination, deliberation. The Chase Firm, one of the trial's three defendants, was excused by the Judge without prejudice prior to verdict following the hearing of Chase's testimony.

Jury Foreman, Civil murder trial lasting 4 months with a final guilty verdict.
Fact Pattern: Case – New York, a married couple celebrated their 14th wedding anniversary at their favorite restaurant and returned home. During the night, the wife shot her husband 9 times in bed and then claimed that her paranoia compelled her to do it. She proffered the insanity defense. Mr. Chase was not only selected to sit on the jury but also became the foreman. After a 4 month trial, the Jury was sequestered for 3 days because of a jury deadlock but the Jury unanimously found the defendant guilty and was sentenced to life without parole. During the trial, rules of evidence were challenged, the defendant did not testify and there were several jury substitutions due to illness and other undisclosed facts. Mr. Chase served continuously while managing his Architectural firm.

Expert witness for a Defendant Professional regarding Florida Statutes 718, which currently is in the Deposition stage in Broward County.
Fact Pattern: Case – A Building Condominium Association has sued the developer and associated professionals for inadequate representation of the building condition at Declaration of Condominium and Turnover. Mr. Chase prepared an Evidentiary Finding of Fact to explore the process, adequacy and standard of care utilized by the professionals within the context of 718.616 and the Administrative Code. After depositions, the matter was settled pre-trial.

Expert witness for Plaintiff in a building element discovery related to a personal injury case. Claim and pre-trial process underway.

Expert witness for Plaintiff in a constructability claim regarding exterior wall and roof construction issues and water infiltration damages. Claim underway.