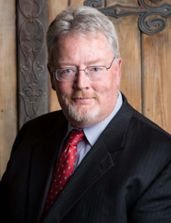 GREG SIMONSEN
GENERAL OVERVIEW
Practice Areas

Arbitration/Mediation

Construction Law

Commercial Litigation

Land Use/Zoning

Real Estate Law

Representative Industries

Contractors

Outdoor Advertisers

Insurance Companies

Home Builders

Developers

Sureties
Greg is an experienced litigator specializing in the areas of construction, real estate, land use, and commercial disputes. Greg has written numerous articles on construction law, arbitration and mediation, and land development including:
Resolving Boundary Disputes in Utah (June 2015)

Determining Land Ownership and Access Rights (November 2014)

Resolving Disputes and Handling Ethical Issues in Government Construction Law (July 2014)

Practical Guide to Zoning and Land Use Law (January 2014)

Land Use Law: Current Issues in Subdivision, Annexation and Zoning (December 2012)

Billboards: An Industry Perspective (October 2011)

Litigating the Land Use Case (May 2007)

The Legal Perspective of Plat and Subdivision Law (January 2007)
PROFESSIONAL EXPERIENCE
Prior to founding Fetzer Simonsen Booth & Jenkins in April 2002, Greg was a board member and shareholder at one of Utah's largest law firms. Greg is a past Chairman of the Construction Law Section of the Utah State Bar. Greg has served for many years on the Federal Court Mediation Panel specializing in construction cases. Greg has mediated or arbitrated (as participant or neutral) more than 100 construction or land use cases during his career. He has also acted as counsel in some of Utah's most well-known and precedent-setting construction and land uses cases including: Tholen v. Sandy City, 849 P.2d 562 (Utah App. 1993), acted as lead counsel for Sandy City and Sandy City Special Improvement District in challenge to Special Improvement District Assessments; Hugoe v. Woods Cross City, 988 P.2d 456 (Utah App. 1999), represented trucking firm in important land use, zoning case; American Towers Owners Association v. CCI, 930 P.2d 1182 (Utah 1996), precedent setting construction/contract case; Donner Crest Condo Homeowners Ass'n. v. Salt Lake City, 2005 UT App 163 (Utah 2005), Land Use Zoning Case. Greg served as Chairman of the West Jordan Planning Commission and as Vice President of Utah Transit Authority's Board of Trustees.
EDUCATION AND HONORS
Greg graduated from the University of Utah in 1982 (magna cum laude) and from the University of Utah School of Law in 1985, ranked 16th in his class. During law school, Greg was a member of the University of Utah Law Review and received the William Dewsnep Law Scholarship and was a William H. Leary Law Scholar. Since law school Greg has furthered his legal education teaching numerous courses on Construction Law, Government Contracting, Land Development and Alternate Dispute Resolution. For many years Greg was a member of the Forum for the Construction Industry of the American Bar Association. Greg has been a member of the Construction Law Section of the Utah Bar Association for more than 20 years and is past Chairman of the Section. Super Lawyers Magazine and Rating Service rates Greg as a "Super Lawyer" in his area of practice.