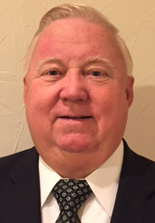 EVERETT GENE BUCKLES
GENERAL OVERVIEW
I was born and raised in Natchez, MS. I am married with four grown children. I moved to Brookhaven, MS., in 1995. I have worked public jobs in the sales business, but always did remodeling part time . I helped my Dad build two homes while growing up. This is when I knew I had found my life long passion - building.
After several years in sales, I went to work in the oil industry, selling working interest in drilling ventures. With that knowledge I went to work in oil service company industry for Dia-Log, recovering stuck drill pipe using C-2 and C-4 explosives as well is 50 and 100 grain prima cord. I then worked for National Tank Company servicing well locations, both oil and natural gas, also installing separator systems. All of these ventures and jobs gave me much insight about responsibility, dedication, honesty, and dignity, but mostly about being fair and impartial.
I was doing building and remodeling during those years also. Still my passion. I have been doing it full time for over 30 years. I got my real estate broker license and remodeling license. This enabled me to do remodeling, additions in residential and light commercial fields. I acquired my residential builder license to build new homes. I am still very active in the construction business actively building new homes and business.
EDUCATION AND TRAINING
1965 Graduated Natchez -Adams High School
1967 - 1970 University of Southern Mississippi
1973 Certified Welding Certificate
1980 Completed training for start up of new Oil Refineries
1996 Certificate for Hydrogen Sulfide Gas Safety
1996 Emergency First Responder and CPR Certified
1996 Completed Hazmat Transportation DOT
1996 Certificate for Fire Prevention and Control
1996 Hazmat Emergency Response Technician
1996 Certified Confined Space Entry and Supervisor Attendant
1996 Forklift and Man Lift training and safety
1998 Real Estate License
1999 Broker License
2000 Remodeling License
2000 Certificate for Residential Framing and Foundation Prep
2000 Completed Course in Roof Framing
2002 Certificate Building Green
2002 Certificate for Construction of Concrete Home
2010 Certificate for Lead Base Paint-Renovator
2014 OSHA Construction Safely and Health Training
2017 Updated Residential License
ACTIVITIES
Past member of Rotary Club
Past member of Dixie Youth baseball Referees
1995- Past President Southwest MS Realtors Association
1995- Past President Southwest Ms Home Builders Association
2000 -Present Member of Southwest Home Builders Board of Directors
2000-Present Member of Homes Builders Asso. of MS Board of Directors
2008-2012 Regional Vice President Home Builders Asso of MS
2015 State President of Home Builders of MS
2016-Present National State Representative for the Home Builders Asso of MS.
2016-Present Member National Homes Builders Asso. Executive Board
Chairman of numerous committees on both local and state levels for Homes Builders Asso. Of MS
ADDITIONAL TRAINING AND CERTIFICATES
Lead Base Paint - MS State University
Lien Law and Contracts
Taxes
Building Codes
Sprinkler Systems
Permits
Finance-Banking-Mortgages
Insurance-Workman Comp and Builders Risk
Asbestos-handling and disposal
Storm Water
Environmental issues
OSHA Safety Requirements
With the experience I have acquired in public work and as Buckles Construction Company, Inc., owner, builder and broker in real estate, as well as the training and certificates, I feel very confident in my ability as a mediator/arbitrator. I will settle disputes and/or differences between two or more parties in an impartial manner. I will be open minded, honest and fair in coming to the solution of any problem or dispute I might face as an arbitrator.