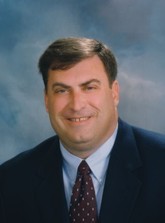 GENERAL OVERVIEW
Jack Atkins has lived and worked all his life in the Cumberland Plateau region of Tennessee. He attended Cumberland County High School, graduating in 1977. After completing his undergraduate degree in business administration (1981) and law degree (1984) at the University of Tennessee in Knoxville, Jack returned to Crossville to practice law. His first stint as a lawyer was in a general practice.
After a few years as an attorney, an opportunity arose for Jack to go into real estate development, which then led to residential construction. For close to 18 years, Jack owned and operated his own construction company in Crossville. In addition to building over 200 residential projects, Jack developed three residential sub-divisions in Crossville and Hendersonville.
Jack returned to the practice of law in 2009. He found his experience as an attorney and builder had carved out a very useful and unique niche for him. Whether in litigation, arbitration or mediation, Jack understands the problems project owners and builders encounter. Probably 80% of his practice relates to construction issues.
Over the years, Jack has found a pleasant sideline of public speaking and teaching. He has presented seminars on construction related topics for Lorman Educational Services. In addition, he has spoken to numerous home builder associations as well as groups of engineers, architects and home inspectors.