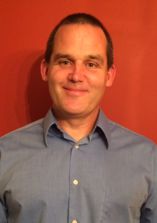 GENERAL OVERVIEW
James (Jay) Cronin has been active in the residential building and remodeling industry for over 25 years from design through finished construction. Jay has also worked in the engineering field, managed commercial buildings and has experience in negotiating and formulating construction contracts, commercial lease contracts and has a specialization in Home Energy matters.

Jay has hands-on experience related to building and remodeling. Jay's engineering experience gives his a different perspective than traditional builders as he is most helpful to his clients in understanding not only the look of the construction project but also has his clients understanding the specifics of design and structural considerations. Having been a NY State Certified Home Energy Auditor, he also understands the energy issues involved in insuring that his clients will experience the climate comforts that a home should have. His ability to do energy assessments gives him a step up on clients who are looking to build an addition to their existing home. He has worked closely with local utilities in providing the temperature comfort levels that homeowners should have.

Jay has extensive experience in both residential and commercial leases. He has managed commercial lease properties and has negotiated both residential and commercial leases. He has also served as a residential landlord.

Throughout his 25 plus years of being a residential contractor, he has built or remodeled just about anything that could be built or remodeled including kitchens, bathrooms, additions, decks, etc. Over the many years of building and remodeling, he has helped many people make decisions related to construction issues and has the construction knowledge necessary to serve as both a Mediator or Arbitrator.