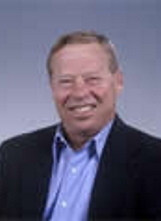 GENERAL OVERVIEW
Joseph F. (Joe) Landers provides CDRS a depth of knowledge not only in all phases of the traditional construction industry but in the specialized field of building systems which include modular, panelized and log home construction as well as manufactured housing. As the building systems industry has continued to gain market share in the United States the need for professional mediation and conflict resolution between manufacturers, builder / dealers, suppliers and home owners has grown significantly. Mr. Landers believes that his broad experience in the construction industry and his unique expertise in the building systems industry provide him the background for successful problem solving and the resolution of conflicts that arise when communication breaks down and expectations are not met.
EDUCATION AND TRAINING
Mr. Landers began his undergraduate education at Northeastern University in Boston, MA and graduated from St. Anselm College in Manchester, NH with a BS in Criminal Justice. Further graduate courses in Counseling Psychology were pursued at Riviere College in Nashua, NH. He gained certification in modular building systems at Penn State's Modular Housing Training Institute and is a Certified Quality Insurance Inspector having earned that designation through PFS Corp. of Wisconsin.
PROFESSIONAL EXPERIENCE
Joe Landers is currently providing services as a consultant to the building systems industry under the banner of Landers Building Systems Solutions Group that delivers expertise in the financial, marketing and manufacturing aspects of modular and panelized component production. He is the former Chief Executive Officer and Founder of Customized Structures Inc., a custom manufacturer of single family, multi family and commercial modular and panelized structures which began operations in 1984 and produced on average 330 homes per year with an employee base as high as 280. After selling Customized Structures Inc. to a private equity firm in 2003, Joe remained on the Board of Directors of the company and functioned as a consultant to the CEO. Prior to Customized Structures Inc. Joe was president of Landers Construction Corp. a builder and developer of single family and multi-family projects in and around the southern New Hampshire area. Since 1973 Mr. Landers has worked in all phases of construction from development through design and production including on-site management and sales as well as customer service.

Prior to his career in the building industry Joe worked for the Nashua, NH District Court as a probation officer and was responsible for mediating family disputes, conducting both civil and criminal investigations of juveniles and adults as well as prosecuting on behalf of the State those individuals who were in violation of probationary guidelines as outlined by the court.

Joe lectures frequently on the benefits and utilization of systems built construction to building professionals around the country and has used his substantial professional and industry background to provide consultation services to both national and foreign companies interested in the processes and pitfalls of building and developing utilizing building systems components.
PROFESSIONAL AFFILIATIONS
Mr. Landers has been a member of the National Association of Home Builders since 1974. He is past president of two local home builder associations and has served two terms as president of the NH Home Builders and Remodelers Association where he was successful in implementing a mediation panel to resolve conflicts arising between members and their sub-contractors and customers. Additionally Joe has served as Chairman of the Building Systems Council of the NAHB, has served five terms as a Trustee of that group, created the Building Systems Council logo and authored "Most Frequently Asked Questions About Modular Homes" for the national association.
Positions held within the national Association of Home Builders include:
National Representative
National Vice President
International Housing Committee - Chair
Budget and Finance Committee - V. Chair
Resolutions Committee
Building Product Issues Committee – Chair
Executive Committee 2001 through 2008
Sr. Life Director

1999 and 2000

2001 and 2002

2002

2003 and 2008

2005

2004

2001 through 2008
AWARDS AND COMMENDATIONS
1989 - National Pacesetter Award in recognition of outstanding leadership and contribution to
the U.S. housing industry.

1991 - New Hampshire Builder of the Year

2000 - SA Walters Award the premier award in the US systems built housing industry.

2004 - Inductee into the NH Housing Hall of Fame – for significant and lasting contributions to
the housing industry in the State of NH
PUBLIC SERVICE
Governor appointee – NH Board of Fire Control 2001 through 2008
Governor appointee – NH Building Code review Board 2001 through 2002
Governor appointee – Comprehensive Shoreland Protection Commission 2005