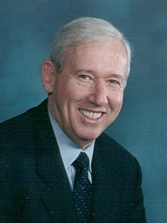 LARRY LEIBY
GENERAL OVERVIEW
Mr. Leiby is a fellow in the College of Commercial Arbitrators. He is certified as an international mediator by the International Mediation Institute. He was awarded the Lifetime Achievement Award by the Florida Bar Construction Law Committee in 2009. Mr. Leiby has been resolving construction disputes since 1973. He is the founder and was the first chairman of the Construction Law Committee of the Florida Bar Real Property Section (1976-1994). He was a member of inaugural Florida Bar Construction Law Certification Committee, 2004, Chairman 2006-2007, and has been Florida Bar Board Certified in Construction Law since August 1, 2005.
Larry has taught and lectured on construction law and ADR topics for the Florida Bar, American Arbitration Association, local bar associations, the Construction Specifications Institute, the Associated Builders and Contractors, the Associated General Contractors, the American Subcontractors Association, Florida Surety Association, IEC, MCA, NECA, UCA, and several other specialty trade associations and seminar sponsors. He is adjunct faculty teaching construction law with the Florida International University College of Law.
Mr. Leiby is a certified Florida Supreme Court circuit civil mediator since 1996. He primarily mediates and arbitrates construction and commercial cases. He was a member of the arbitrator-training faculty of the American Arbitration Association for training of construction industry arbitrators, basic and advanced. (1996-7). He has guest lectured on construction law topics for the University of Miami Law School and Stetson University Law School. He authored the Florida Construction Law Manual, originally published by Shepards/McGraw-Hill (1981), now published annually in print and on-line as Vol. 8 of the Westlaw Florida Practice Series. He has written the following published articles:
"Licensing for Construction: A Legal Mechanism of Control" in Comparative Studies in Construction Law: The Sweet Lectures, published by Construction Law Press, London, UK (1996);

"1998 Changes to Public Works Bonds and Construction Lien Law", Florida Bar Journal (1999);

"Contractual Indemnity in Construction for Your Own Negligence – What Year Is It?" Florida Bar Journal, (July/Aug 2003);

"How to Comply with Chapter 558 Florida Statutes: Current Challenges and Future Changes" Florida Bar Journal, (Feb 2009) with co-author Steven B. Lesser;

"The Interaction between Arbitration & Construction Lien Enforcement", AAA Dispute Resolution Journal, Volume 66, Number 2 (May-July 2011);

"When is a 'Final Construction Lien Release Really Final?" Florida Bar Journal, (January, 2012);

"Professional Liability Policies 101", Construction Today, (August, 2012);

"DRB'S Offer a Proactive Approach to Dispute Avoidance/Resolution", Engineering News Record (September, 2012)

"Class Arbitrations under Attack – But Survive," Journal of the American College of Construction Lawyers, Vol. 7, No.1, Winter 2013

He is a neutral panelist on the JAMS Global Engineering and Construction panel. He has been involved as mediator, arbitrator, or counsel in hundreds of construction disputes.