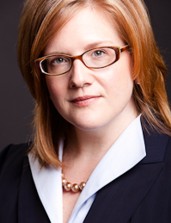 LEIGH ANN ROBERTS
GENERAL OVERVIEW
Leigh Ann is a founding partner of Papa & Roberts PLLC, a full-service mediation & legal services firm in Brentwood, Tennessee, (located just a few miles from downtown Nashville) and is a provider of quality commercial, construction and workplace mediation as well as mediation training services. Leigh Ann is a Tennessee Supreme Court Rule 31 Listed Mediator for Civil Cases with years of experience practicing law in both the public and private sectors. Leigh Ann also has extensive experience representing nonprofit organizations. Leigh Ann served as an Assistant Attorney General for the Tennessee Attorney General's Consumer Protection Division for over four years and, prior to representing the State of Tennessee, was in private practice representing numerous large commercial corporations and insurance companies. With years of experience in litigation, complex business and state and federal governmental negotiations, Leigh Ann brings a strong foundation and knowledge of the legal process and business world to her mediation services and mediation training.
Education & Dispute Resolution Credentials
Juris Doctor (1998)– University of Mississippi School of Law
Licensed to practice law in both Mississippi (1998) and Tennessee (1999)
National Institute for Trial Advocacy, Michigan (2004)
Tennessee Supreme Court Rule 31- Listed as General Civil Mediator for State of Tennessee (2005)
Certified Workplace Conflict Management Trainer for Mediation Training International, Inc. (2006)
Arbitrator for commercial disputes through the Better Business Bureau of Middle Tennessee (2006) Arbitrator for Commercial Disputes with the American Arbitration Association (2008)
Professional Affiliations & Memberships
Nashville Bar Association ADR Committee Chair
Association for Conflict Resolution Commercial Section Executive Committee
President of the Tennessee Association of Professional Mediators
Nashville Conflict Resolution Center (Past Board Member and Volunteer Community Mediator)
Belmont University, Adjunct Profession for Mediation for Massey MBA Program
Bethel College, Adjunct Profession for Legal Ethics
Licensed to practice law in both Mississippi & Tennessee
Specific Service/Practice Areas
As stated above, Leigh Ann has a vast working knowledge of the complexity of state and federal governmental agencies as well as nonprofit organizations. Leigh Ann understands the needs small firms and businesses due to her employment in the private sector as well as her own experience as a small business owner and a small business consultant and advisor. In addition to representing and working within larger corporations and companies, Leigh Ann also has managerial experience and brings that sensitivity and experience to her conflict resolution services. Attorney Roberts has extensive experience with contractual disputes, commercial and insurance claim litigation, regulatory actions and workplace issues. Her strong background in litigation as well as alternative conflict resolution methods set her apart in her field. Leigh Ann is trained in residential remodeling as well as local and international building/construction standards and codes. As a member of Forward Focus Mediation, PLLC, Mrs. Roberts provides an array of mediation services including mediation for commercial disputes, construction & property conflicts, insurance claims, community and neighborhood conflicts, estate disputes, workplace and employment matters, collection and transactional conflicts and much more. To find out more about Leigh Ann, go online to www.forwardfocusmediation.com.