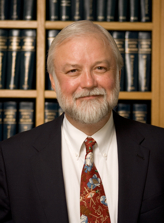 GENERAL OVERVIEW
Mark has arbitrated and mediated construction, contract and commercial disputes involving leases, construction contracts (changed conditions, change orders, delays, design defects, etc.), partnership, LLC and corporate dissolutions, real property purchase agreements, fraudulent business practices, misrepresentation, libel/slander, environmental contamination and non-competition agreements. He has served as the chair of a three-member panel for the arbitration of a multimillion-dollar dispute between a coastal city and the contractors and lessees of a ship repair facility. Mark also chaired three-member panel for the arbitration of a multimillion-dollar dispute between the owners and the general contractor for the construction of an aerial tramway. He also arbitrates uninsured motorist claims on a regular basis.
PROFESSIONAL EXPERIENCE
Mark has over 30 years of experience as a civil trial lawyer in business and commercial law, with particular emphasis in real property, construction, and contracts issues. His construction law component includes representing general contractors, sureties, sub and specialty contractors, owners, developers, public agencies, lenders, architects, engineers, and designers. Projects include public and private commercial, heavy/highway, industrial, institutional, and residential projects. He has handled construction claims involving delays, extras, differing site conditions, change orders, design defects, and including liquidated, compensatory, consequential and punitive damages. Additionally, Mark has handled numerous corporation and partnership dissolution issues. His real property law component includes representing commercial and residential buyers, sellers, brokers, agents, lenders and title insurance companies. Engagements include representation in areas of negotiating and drafting sales contracts and leases (land, shopping centers, offices, warehouses, multifamily, residential) loan workouts and litigation (misrepresentation, breach of contract, environmental contamination, eviction, foreclosure). Markís contracts law component includes, in addition to those areas described above, negotiating and drafting sales contracts for sales of ongoing businesses, sales of corporate stock, partnership and LLC interests, employment agreements, noncompetition and nondisclosure agreements, and litigation involving the same.
EDUCATION AND TRAINING
Mark took his basic arbitrator training under the auspices of the American Arbitration Association in 1991, and his initial mediator training, also through the American Arbitration Association, in 1992. From 1993 to 1997 he served on the American Arbitration Associationís training faculty. He attends advanced arbitration and mediation workshops and seminars on a regular basis, primarily in the areas of construction contract disputes.
Mark is a graduate of Willamette University (B.A. 1973, J.D. 1976).
PROFESSIONAL LICENSES AND AFFILIATIONS
Mark is admitted to practice law in the courts of Alaska (1976), U.S. Court of Appeals, Ninth Circuit (1977), District of Columbia (1979) and the U.S. Supreme Court (1981). He is a member of the American Arbitration Association and the Alaska Dispute Settlement Association.