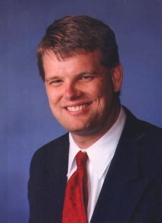 GENERAL OVERVIEW
Michael Boersma is an attorney with an extensive background in alternative dispute resolution. Mediation settles cases. Mike is a trained mediator who has facilitated the settlement of several dozen construction disputes with an aggregate value in excess of $30 million dollars.
Education:
Mike is a graduate of Calvin College (Bachelor of Arts degree, 1990); the Detroit College of Law, (Juris Doctor degree, 1998); and Wayne State University (Master of Arts degree, 1999). Mike has received the following alternative dispute resolution training: General Civil Mediator Training (40 hours), Michigan Institute for Continuing Legal Education, June 2003; Advanced Civil Mediator training (8 hour), Gryphon Place, May, 2004; Adult Guardianship Mediator training (16 hour), Michigan Supreme Court office of Dispute Resolution, September, 2004; Cook County Circuit Court Mandatory Arbitration training (8 hour), Cook County Circuit Court, September 2003; National Futures Association Dispute Resolution Arbitrator training, December 2004. Domestic Relations Mediation Training (40 hours), May 2005. Special Education Mediation training (16 hours), October, 2005.
Dispute Resolution Experience:
Mike has mediated disputes in every area of residential, commercial and public construction: finance, partnership, land use, environmental concerns, general contractor – subcontractor disputes, mechanics liens, employment (including job site third party workers compensation claims), civil rights (equal housing, minority and women owned business set asides, and prevailing wage), residential construction disputes arising under the Michigan Consumer Protection Act, insurance (both casualty and performance bond disputes), land clearing/ timber harvesting/ timber rustling disputes, new homes sales, warranty work, and bankruptcy disputes.
Construction Law and Construction Background:
In addition to Mike's experience in construction related dispute resolution, Mike has a law practice with a number of clients in the construction, real estate, and landscaping industry. He has advised clients on governmental, commercial, and residential contracts. He is on several blue ribbon construction and negligence case evaluation panels in several judicial circuits in western and southwestern Michigan. Mike has worked with the Kalamazoo Valley Habitat for Humanity as a volunteer and as a member of an advisory board for the past fifteen years.
Professional Affiliations:
Mike is a member of the Illinois Bar, the Michigan Bar, the Bar of the Federal District Court for the Eastern District of Michigan, and the Bar of the Federal District Court for the Western District of Michigan. He is a member of the Kalamazoo County Bar Association, the Chicago Bar Association, the Federal Bar Association, the Illinois State Bar Association and the Berrien Association of Mediators. He is a member of the Alternative Dispute Resolution Section of the American Bar Association, and the Alternative Dispute Section of the State Bar of Michigan.
Mike has authored the following articles on alternative dispute resolution: 10 Points to Consider in Choosing a Mediator. THE GENERAL PRACTITIONER, JULY 2005 and Alternative Dispute Resolution for the General Practitioner. THE GENERAL PRACTITIONER, DECEMBER, 2004. He has been actively involved with developing mediation and alternative dispute resolution programs in several judicial circuits in southwestern Michigan. He has been the chair of the Kalamazoo County Bar Association's Pro Bono Committee since 2004.