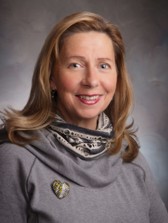 GENERAL OVERVIEW
My objective is to combine my cornucopia of skills and my passion for , neighborhoods, and design into the recourses and tools required for Alternate Dispute Resolution (ADR) in building and property related cases. I want to utilize my knowledge of leadership to call upon every person to assume the responsibility of inspiring each other, fostering creativity, and compromising. I will remain impartial and neutral in all interactions with clients, while linga culture of ethics, sustainability and social responsibility.
EDUCATION

Bachelor of Architecture, University of Wisconsin-Milwaukee 1977
Architect, Professional License, Wisconsin 1981
Continuing education in multiple fields as required by State of Wisconsin Architectural licensing, Idaho Mediation Association, and American Institute of Architects
EXPERIENCE:
Building Codes, Housing, Planning and Zoning
Architect since 1981.
-Chrysalis Architects, Milwaukee, Wisconsin 1982-1985.
Residential and Commercial, Master Planning
-Managed own firm in Wisconsin, Platonica, 1985-1990.
Commercial/Residential. Master planning and streetscape design of 30 block area for North Avenue Neighborhood Association, Milwaukee, Wisconsin.
-Trout/Young Architects. Boise, Idaho 1991-1995.
Project Architect on commercial, governmental, and residential buildings,
Hailey,Idaho: City Hall renovations. Project Manager 2004.
-Living Architecture. Ketchum, Idaho 1995- 2004. Healthy buildings.
housingMinnesota
Budgeting and Management
-Managed building projects and budgets from design through construction, including: Department of Transportation additions, BOD directed and individually owned private buildings, DPW/city projects, private office/medical buildings, low income apartments, BSU student housing, and individual homes. Supervised budgeting, draws, construction and resolved owner -contractor conflicts.
-Manage set design and construction for multiple Theatre companies in Wood River Valley. Committee work with Non Profit groups in Ketchum/Sun Valley, "Fundsy" and WPO/YPO events in Boise. 1995-2008
-Managing Partner for Wildwood of Oconomowoc LLC, Wisconsin.
-While managing individuals and boards, both in construction projects and volunteer groups, I have worked to collaborate with diverse personalities and groups to resolve conflicts and move projects forward.
Leadership/Teamwork
-Member: Idaho Women's Charitable Foundation (IWCF) Education Grant Committee
-National Ski Patrol, Bogus Basin 1991-1994, Soldier Mountain 1994-1997
-Member BBSRA (Bogus Basin Ski Racing Alliance) and Bogus Basin Recreational Association 1992-1994
-Board Member (VP) of Montevideo Homeowners Association, Boise -1992-1994. Rewrote and updated Covenants, Conditions, and Restrictions (CC&R's)
-Led collaborative open meetings for Blaine County Recreational planning. 1998
-Arrowhead Canyon Homeowners Association- Head of Architectural Review Committee 2006-2011
-Led The Community School, (Ketchum,) volunteer force of 200 to hugely successful $150,000+ annual merchandize Sale, 1998-2000
-Girl Scouts of America-Silver Sage Council (life member) Board of Directors 1995-1997
- Currently leading workshops in "Mindful Leading" and "Learning to Lead" to Girl Scout Leaders throughout Idaho (Girl Scouts of America-Silver Sage Council), Volunteer, 2005-present
-Currently Fundraising for YMCA Horse Thief Camp and "Be the Change"- Boise/ Nsumba Project.
Other Relevant experience includes:
- Master Planning team for "Wapping Docklands" for Greater London Council.as a student.
- Began "Code Connection"- A collaborative newsletter for builders, plan examiners, and architects in Milwaukee, Wisconsin 1985.
- Researched care giver codes restrictions and Health Department requirements in elderly housing in Hawaii for Great Northwest Insurance Company as new product development. 2012
- Mother of 4 adult children, including identical twins (life mediation training) , all successfully launched as journalists (writer/photographer team), RN, and Library scientist.
- Completed ERC (Environmental Resource Center, Ketchum) course on Sustainability, 2005
- Currently managing LLC, and recently completed restoration and renovations to, a 100+ year old estate in Wisconsin.
I am:
- Able to remain neutral as a mediator/arbitrator
- Knowledgeable in construction materials and processes.
- Project and goal oriented. Organized, with a strong work ethic to get jobs done.
- An active listener and active learner. Inspirational.
- Good at motivating, developing and directing people as they work.
- Able to analyze needs and requirements to create a design or plan.
- Personable. Time manager. Creative problem solver and decision maker..
- A critical thinker with a fluency of ideas, able to use inductive and deductive reasoning.
- Able to manage financial and human resources with a high stress tolerance.