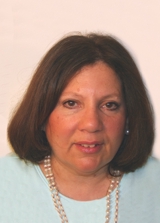 GENERAL OVERVIEW
Piedad Bernikow is a lawyer, admitted to practice of law in New Jersey and the District of Columbia. She has worked in the area of alternate dispute resolution for 20 years, serving as an arbitrator, mediator, guest speaker and trainer. Piedad started out in corporate, in the human resources department of a publishing house and shortly thereafter was promoted to Assistant Operations Manager where she was involved in numerous projects and issues including some relating to OSHA. After leaving the publishing house, Piedad obtained a real estate license in New York and then went on to serve in various capacities in administration and management at an optical lens manufacturer. After working in the corporate environment for 7 years, she choose to proceed to law school. Since acquiring her law degree, she has worked as in house counsel, as well as in a law firm environment. Piedad is fluent in Spanish and understands a limited amount of French, Italian and Portugese.
Mediation & Arbitration Affiliations
Piedad's Alternate Dispute Resolution (ADR) career started in 1985 when she was trained by the American Arbitration Association (AAA) to be a construction arbitrator and was appointed to the AAA panel of commercial arbitrators. Since that time she has served on and/or been a member of numerous ADR panels. These include but are not limited to the American Arbitration Association, Minnesota's Supreme Court Neutral Panel, the National Association of Security Dealers, Chicago Options Exchange Arbitration Forum, Arbitration Forums Inc. and the Ford Dispute Settlement Board. While living in Minnesota, she was appointed to the American Arbitration Association's Center for Mediation, Advisory Committee and the American Arbitration Association's International Arbitration Advisory Committee.
Professional Experience
Ms. Bernikow has publicly been referred to as "... an individual of many talents." In fact her thirst for knowledge and diversified interest has led to a diversity of experiences which have proved advantageous to her clients and her work in ADR.
Piedad's post law school experiences include being part of the in-house counsel team of the Howard Savings Bank, Manager of the Administration of Leases and Concessions department for the Hertz Corporation and law firm experience. As a lawyer she has represented clients in the area of construction including but not limited to home warranty issues, commercial leases, other real estate issues, banking law, UCC issues, other commercial transactions, employment, criminal and civil appeals.
Piedad's ADR experience is diversified. She has served as an arbitrator and/or mediator on cases that include a variety of commercial disputes, including but not limited to construction, commercial leases, financial agreements, employment matters, securities, consumer issues, franchises, entertainment law, works of art, gems and Olympic matters. She has also been a guest lecturer and trainer in the fields of Arbitration and Mediation including but not limited to the American Arbitration Association in Minnesota and Minnesota League of Human Rights.
In 1983, Piedad did an internship in the Bankruptcy Courts of the Southern Federal District of New York under the Honorable Ed Ryan.
In 1986 she was nominated to Mayor Koch's Talent Bank ( Real Estate Division). However, she moved out of New York, prior to the appointment being finalized in order to take a position with a law firm in New Jersey.
Recently she was asked to serve as a judge on the National Appellate Advocacy Competition, sponsored by the American Bar Association. She accepted and served as a judge in the March 2006 competition held in Washington, D.C.
She has also done freelance writing and served as a consultant in various capacities.
Legal Career/Education
Ms. Bernikow, received her undergraduate degree from New York University and her law degree from Touro Law School.
She was initially trained as an arbitrator in 1985 and as a mediator in 1991 by the American Arbitration Association. In 1992, she took a 40 hour course in Mediation at Harvard Law School's Program of Instruction for Lawyers. In 1997, she was trained to mediate disputes involving the American Disabilities Act by the Key Bridge Foundation. Piedad continues to update her skills and knowledge, by taking Continuing Legal Education Courses in various areas of law and alternate dispute resolution.
Publications and Speaking Engagements
Piedad has participated in training professionals to be arbitrators and mediators. She has been a guest speaker on various aspects of Alternate Dispute Resolution at the following: Society of Professionals In Dispute Resolution, American Arbitration Association in Minnesota ( 1993-1996), Optimist Club at the Interlachen Country Club in Minnesota, Minnesota League of Human rights, New York University Film School, and Rotary International.
She has written and had published various articles including but not limited to:
A Different Kind of Advocacy; Lawyers and Mediation American Arbitration Association - Minnesota July 1995; What is Reasonable July 1996 Chief Financial Officer (CFO) and Controller Alert; "Insurance Policies: The Muddied Waters of Defining Disabled" The Best of Fibromyalgia Frontiers 1992-2002 pg.179(2002).
At the request of a member of the Florida Insurance Commissioner's office, she wrote a position paper on the use of Credit Reports by insurers in underwriting which is referenced in that task forces report, published January 23, 2002.
Piedad has been featured and/or quoted with regards to alternate dispute resolution in the following publications: August/September 1996 issue of CFO and Controller Alert; Law and Politics 1995 Issue of Who's Who in ADR; and Minnesota Mediator, Friends of Mediation, "Piedad "Pete" Bernikow An individual with Many Talents" by Terry Ayling. She has also been interviewed by various forms of the media, including radio on different issues and topics.