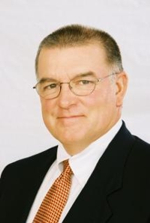 ROGER RICHMOND
GENERAL OVERVIEW
Roger has a vast range of experience in contract negotiation, environmental issues, employee and labor disputes, owner contractor relationships and real estate industry issues. His experience is unique in the fact that he has experience as a party to issues in conflict and as facilitator of the ADR process.
Roger is currently affiliated with the Arkansas Center for Conflict Resolution as a conflict coach, mediator and arbitrator. He is a National Panel Member for Construction Dispute Resolution Services, LLC as an expert witness, construction mediator, construction arbitrator, and is certified by CDRS as a dispute review board member. Roger is also a Land Agent providing services to a major energy company involved in drilling deep exploratory natural gas wells. He negotiates with landowners for road access and drilling sites, provides surface damage assessment and damage payment to landowners.
Roger also holds an Arkansas Real Estate License and continues to be actively involved in real estate development.
EXPERIENCE
Roger's experience in the construction industry comes from decades of hands on involvement as a company owner, project superintendent, project owner and consultant. He has owned an industrial radiography company which performed industrial radiography testing of high pressure pipe lines, pumping stations and high pressure piping in nuclear facilities; a construction company which specialized in high pressure pipe line construction, telecommunication construction, directional drilling, right of way acquisition and maintenance. Roger's geographic work experience is as vast as is his range of construction experience. He has completed many complex construction projects in Maryland, Washington D.C., Virginia, North Carolina, South Carolina, Georgia, Arkansas, Louisiana, Texas, Oklahoma, New Mexico and Colorado.
Roger has been engaged in real estate sales and development for over thirty years and is experienced in multi use real estate development.
AWARDS, CITATIONS AND APPOINTMENTS
Roger was awarded the Capitol Citation for distinguished accomplishments, services and deeds. He was awarded "The Arkansas Traveler" certificate by the Arkansas Secretary of State in recognition of outstanding service in the best interest and in the highest traditions of the State Of Arkansas.
Roger was appointed by the Governor of Arkansas twice to the Arkansas Contractor License Board. His duties on the Contractor Licensing Board included conducting administrative hearings on license law violations and reviewing request for licensure.
PROFESSIONAL MEMBERSHIPS
Roger is a member of the Texas Association of Mediators, Arkansas Conflict Resolution Association, Association for Conflict Resolution, National Utility Contractors Association (NUCA) Distribution Contractors Association and the American Society of Mechanical Engineers. He is also an Associate Member of the American Bar Association and a member of the ABA Construction Industry Forum, an ABA Section Member of Environment, Energy, Resource, Family Law, Real Property, Probate and Trust Law Sections, and an ABA Section Member of Dispute Resolution; Associate Member of The Arkansas Chapter of Associated General Contractors and The Associated General Contractors of America.
EDUCATION
Roger obtained his education in Land Surveying, Timber Cruising, Elements of Fish and Wildlife Management and Conservation from The University of Arkansas at Monticello and Arkansas Technical College in Russellville, Arkansas.
Roger has also completed courses in the Basic Principals of Real Estate at the Broadway Real Estate School in North Little Rock, Arkansas, and Advanced Course in Real Estate Contracts from the National Real Estate School in North Little Rock, Arkansas.
DISPUTE RESOLUTION TRAINING
Roger has completed Rule 31 Tennessee Supreme Court Mediation Training, Alternative Dispute Resolution Procedures Act Texas Civil Practice & Rem. Code Sec. 154.052, Arkansas Alternative Dispute Resolution Commission Mediation Training, CDRS-Theory, Practice & Rules of Arbitration, New Mexico, CDRS-Advanced Alternative Dispute Resolution Training, New Mexico, and CDRS-Dispute Review Board Certification Training.