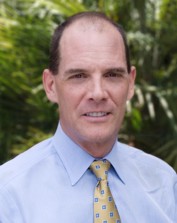 SCOTT THORSON
GENERAL OVERVIEW
EDUCATIONAL
Scott graduated in 1981 from Upper St. Clair High School in Pittsburgh, Pennsylvania. Following high school, Scott attended and was graduated early, in 1984, from West Virginia University with a Bachelor of Science degree in Business Administration. During college, Scott owned and operated his own painting and construction company. He personally did interior and exterior painting and expanded the business to include remodeling, and new construction. He had up to 10 employees. This business paid for 50% of his college expenses in 1983 and 100% of his college expenses in 1984. He also worked for St. Clair Enterprises as a Head Carpenter and Maintenance Supervisor, and Ryan Homes in the Graphic Services Department.
EMPLOYMENT HISTORY
CITIZENS HOMES, INC

Charlotte, NC

November 2007 to Present

President and Chief Operating Officer
Scott, along with 3 partners raised through a private placement offering approximately $12MM in Equity and matched this with just over $12MM in Debt to begin operations throughout Tennessee, North Carolina, South Carolina and Georgia. Citizens Homes has been formed to take advantage of the severe distress in the homebuilding and development industry. With a clean balance sheet and virtually no drawn debt, Citizens is poised to expand as financially distressed opportunites become available from bank special assets and REO departments as well as from developers and land sellers. Citizens is activily selling throughout Nashville, TN, Raleigh, NC, Myrtle Beach SC, and the Hilton Head/Savannah markets.
Beazer Homes, Inc

C

harlotte, NC

October 1994 to October 2007
Scott was recruited to the company as Vice President of Construction for the Charlotte Division of Squires Homes, a division of Beazer Homes. Upon the resignation of the Division President in January 1995, Scott assumed much of the divisional profit and loss responsibilities and was subsequently promoted to Division President in July 1995. He was responsible for all profit and loss, land evaluation and selection, product selection, marketing, sales pricing and communitry positioning, sales, construction and closings. The operation had 16 active subdivisions with 69 employees.
∑ 1995 closing volume was 385 units with gross revenues of $54M
∑ 1996 closing volume was 473 units with $63,577,000 in gross revenues and EBIT of 4,802,000 or 7.6%
∑ 1996 Return on Capital Employed (ROCE) was 27.4%
∑ 1997 closing volume was 415 units with $58,622,000 in gross revenues. EBIT was $3,567,000 at 6.1%, with a ROCE of 21.5%
At the beginning of 1997, Scott assumed responsibility for the ailing Columbia Division. Itís 1997 closings were 132 units with gross revenues of $15,098,000, EBIT of $308,000 or 2% with a ROCE of 6.7%.
In early 1997, Scott also opened the Carolina regional offices of Beazer Mortgage as well as local offices in Raleigh and Charleston.
During 1998, Greenville was successfully opened as part of the Charlotte, Columbia, Greenville operations and achieved a ROCE in excess of 30% in its first 7 months of operation. Scottís combined operations employ 116 people with the following direct reports: Division President, Mortgage Operation Manager, Vice President of Construction, Sales, Land Development, Director of Marketing and an Administrative Assistant.
In 2001, Scott was promoted to Regional President of the South Atlantic Region. He was responsible for all profit and loss for the North Carolina, South Carolina, Kentucky, Tennessee, Savannah and Hilton Head divisions including: land evaluation and selection, capital management, product selection, marketing, sales and pricing, community positioning, sales, construction and warranty as well as profitability and return on capital employed (ROCE). Scott has managed 9 divisions with 8 Division Presidents, 10 Regional staff members and over 600 employees. During his tenure, revenues have been as follows for all fiscal years ending September 30th:
YEAR CLOSING VOLUME REVENUES
2007 2,687 $658 million
2006 3,164 $743 million
2005 3,120 $625 million
2004 3,030 $460 million
2003 3,013 $436 million
2002 2,041 $270 million
2001 906 $114 million
2000 809 $100 million
1999 769 $99 million
1998 closing volume for Charlotte, Columbia and Greenville was 689 units with gross revenues of $90,777,000. The mortgage closings exceeded 100 million with net profits of $1,349,000.
GENERAL HOMES CORPORATION

Houston, Texas

September 1992 to October 1994
Scott was initially hired as a Vice President of Construction. He was responsible for all construction costing, construction time, quality, training, and all customer service for 14 subdivisions throughout the Houston. Product was priced from $60,000 to $150,000 with 170 homes under construction at any one time. During this time he completed approximately 400 homes. He had a staff of 18 construction managers, and six city office personnel. He was also responsible for all purchasing, estimating, job start, and budget analysis. In June 1993, Scott was promoted to Senior Vice President of Construction and was responsible for all construction cost, construction time, quality, training, and customer service for 27 subdivisions throughout Houston and Dallas with approximately 300 homes under construction at any one time. He had a staff of two vice presidents of construction, 33 construction managers, six city office personnel and six corporate construction personnel. In preparation for company expansion, he developed a Corporate Construction Department including all purchasing and estimating, corporate customer service control and reporting, job start control, job budget analysis, short order control and all reporting, analysis and corrective action procedures for the above. All of the corporate construction functions were previously handled at the city level. In January 1994, he was promoted to City Manager and transferred to San Antonio with total profit and loss responsibilities. Scott set up and opened the home-building offices and operations for both sales and construction in San Antonio and Austin. He was responsible for land selection, and feasibility analysis, sales direction and marketing feasibility, product design, advertising programs and target market selection, as well as all construction analysis, bidding, contractor selection, and construction activity. He also hired, trained and recruited all sales, construction and office staff. During the start-up mode, Scott was personally responsible for all sales and construction activities.
TRAMMELL CROW RESIDENTIAL

New Canaan, Connecticut

November 1987 to September 1992
Scott was recruited to Trammell Crow as a Project Manager responsible for design review, buyout and construction of a 164-unit condominium complex in Shelton, Connecticut. His responsibilities included all bidding, value engineering, contracting and construction for entire complex, budgets, both lender and pre-sale, along with review of ongoing construction budget vs. activity vs. sale price. Scott was also responsible for all on-site activity, as well as development of turnover, service, sales and option procedures. The total project value was $21.5 million. Another project Scott was responsible for included the development and construction of a high density 197-unit, 4-story apartment building with 7,800 square feet of medical office space over two stories of structured parking in Stamford, Connecticut. He had shared responsibility for the review and selection of architectural consultants, along with Planning and Zoning Department submittals. He had direct responsibility for Building Department submittals and procurement of code interpretations at the national, state and city level, all budgeting, value engineering, buyout and construction. The total project value was $30 million. Scott also did the budgeting, value engineering, bidding and buyout of $1.8 million in off-site infrastructure including two detention dams and a 210 linear feet expansion bridge, as well as all roads and 10 major intersection improvements. He was responsible for proforma development and all approvals of the 136 acre, 1,460-unit, $100 million Hamden Hills Project. The total project value was $23 million. He was responsible for feasibility analysis, proforma development, development and buyout of the Fishkill Apartment project of 288-units with clubhouse facilities and $1.8 million in off-site improvements including .5 miles of state highway improvements. Total project value was $23 million.
SATTER COMPANY OF NEW ENGLAND

Lincoln, New Hampshire

March 1987 to November 1987
Scott was hired as a Project Manager to contract and build a 56-unit condominium and ski villa complex at Bretton Woods Ski Area in Bretton Woods, New Hampshire. He was responsible for bidding, contracting and building, from site work, structures and amenities, to a 10,000 gallon pump station and sewage storage facility. Under construction volume was $8 million. All customer contact, supervision of in-house and sub-contract personnel were under his supervision.
THE LOXAHATCHEE CLUB DEVELOPERS, INC.

Jupiter, Florida

February, 1986 to March, 1987
Scott was hired as a Superintendent responsible for construction of 16 custom single family residences at an average value of $335,000 each, and one 4-story, 16,000 square foot clubhouse at a project value of $6 million. He was promoted to Construction Manager in August, 1986. He was responsible for all customer contact, sub-contract and in-house supervision of 4 superintendents, office personnel, service manager and service technician. He prepared all long range cash flows, overhead budgets, construction budgets and reviews, all customer billings, and setting and review of all construction specifications. The average, under construction volume was $2.5 million with peaks of $10 million. Total closings were $14 million in single family residences. Scott completed 60 residences that were custom block, frame, or frame and block built on lake front or golf course frontages on the Loxahatchee Club Golf Course in Jupiter, Florida. Scott also designed, budgeted and constructed a 7 acre, $150,000 private park.
RYAN HOMES

West Palm Beach, Florida

January, 1985 to February, 1986
Scott started as a Construction Technician doing general punch-out and sub-contractor supervision. He was promoted to Assistant Supervisor in April, 1985 and to Supervisor in August, 1985. He was responsible for customer walk-thru's, scheduling, sub-contractor supervision and the entire process of building single family homes. He was in charge of four subdivisions in three municipalities, with up to 18 homes under construction at one time. Product was priced from $60,000 to $90,000. Volume ranged from $150,000 to $1.5 million under construction at any one time. He was also responsible for over 50 closings in his subdivisions during this time.
LICENSES
State of Florida Certified General Contractor #CG C037337
State of Florida Real Estate License #SL 0492860
State of North Carolina General Contractors License #38657
Thorson lives in Charlotte, NC. As a 8 time Ironman competitor, Volunteer Firefighter and Paramedic he lives an active lifestyle. Thorson is also an avid supporter of Levine Childrenís Hospital in Charlotte, NC and the Our Family for Families First Foundation providing scholarships for the children and spouses of active duty military personnel.