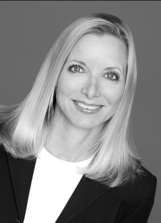 GENERAL OVERVIEW
Sherry R. Wetsch, a 1984 graduate of the University of North Dakota School of Law, is licensed to practice law in Texas, North Dakota and Missouri. She started her legal career as an attorney for the United States Department of the Army. Ms. Wetsch also served as an Assistant Prosecuting Attorney. After working as a government lawyer, Ms. Wetsch went into private practice. Her practice centers on serving as a third party neutral. Since 1996 Ms. Wetsch has served as a third party neutral on thousands of cases including construction, home remodeling, swimming pools, real estate appraisals, labor, employment, contract, business, commercial, consumer, personal injury, criminal, defamation, securities, and debtor/creditor.
DISPUTE RESOLUTION EXPERIENCE
Organizations through which she has served as an arbitrator include CDRS, Texas Department of Transportation (TXDOT), FINRA, Federal Mediation and Conciliation Service (FMCS), American Arbitration Association (AAA), Texas State Comptroller, National Mediation Board (NMB), and the National Futures Association (NFA). She has heard home warranty disputes through CDRS, and home remodeling and swimming pool related disputes through the BBB. The AAA and FMCS appoint her to hear labor/collective bargaining disputes. Her experience includes the public and private sectors. She has served on Public Law Boards through the NMB. As an arbitrator and referee through the NMB she has heard labor/collective bargaining agreement related matters. Ms. Wetsch has served as a Hearing Examiner on employment/contract disputes through the TEA. She has been appointed to the National Railroad Adjustment Board. She has served as both an arbitrator and as an Administrative Law Judge through the State Office of Administrative Hearings (SOAH). Through SOAH, Ms. Wetsch sat on a wide range of cases involving numerous governmental entities, and regulatory matters. She has also heard tax appraisal disputes, and debtor/creditor disputes. She has served as a neutral on approximately 150 securities related matters, including chairing dozens of panels.

Ms. Wetsch has served as a mediator for TXDOT, the New York Stock Exchange (NYSE), United State Department of the Army, United States Postal Service (REDRESS), Texas Education Agency (TEA), Texas Department of Motor Vehicles (TXDMV), and NASD. Experiences also include serving as a court appointed conference judge. Numerous Texas Courts have appointed her to serve as a mediator on a wide variety of pending civil litigation files.

Ms. Wetsch has presented and published on Alternative Dispute Resolution subjects. She has served on the Board of Directors for the Katy Bar Association, the Academy of Court Appointed Masters, and on the Women & Law Section Council for the State Bar of Texas.