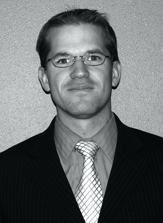 STEVE RUF
GENERAL OVERVIEW
Mr. Steve Ruf currently serves as the COO for Ruf & Associates, LLC. He holds a Bachelor of Science degree from Brigham Young University and a Masters Degree in Business Administration from the University of Utah. Mr. Ruf is an expert in cost segregation studies. He has also prepared presentations and document productions for negotiation, appraisal, arbitration and litigation settings. He has been published by North American Society for Trenchless Technology on documenting and presenting underground construction claims.
Mr. Ruf served as Project Manager for the construction of a Gaz Ex Avalanche Exploder Project for UDOT. The project included steep slope mountain construction. He also has specialized construction experience with an international microtunneling contractor. He focused on special projects including claims, change orders and disputes.
While working for a large university, Mr. Ruf documented a university wide ERP upgrade. He has coached at a University football camp and judged numerous presentations by high school students. He coached high school football and baseball and has been a leader in the Boy Scouts of America.
Areas of Expertise
Construction Change Orders, Requests for Equitable Adjustments and Claims
Damage Assessment and Cost Analysis
Report Preparation
Computer Graphics Presentations
Document Organization and Production
Process Analysis
Cost Segregation Studies
EDUCATION AND PROFESSIONAL SOCIETIES
Master of Business Administration University of Utah
Bachelor of Science Brigham Young University
Member Associated Builders and Contractors (ABC)
Chairmen of the ABC Education Committee (2007-2008)
PROFESSIONAL WORK HISTORY
Ruf & Associates, LLC

COO 2006 to Present
Mr. Steve Ruf has been a shareholder in Ruf & Associates, LLC since 1993, but joined the firm as a full time partner in 2006. Ruf & Associates was established in 1993 as a part-time consulting business. It has since grown into a major consulting firm with diverse capabilities serving regional, national and international clients.
Prepared and reviewed numerous cost segregation studies – which includes construction engineering costing of buildings for IRS tax purposes.
Project Manager for construction of Gaz Ex Avalanche Exploder Project for UDOT. The project included steep slope mountain construction.
Prepared documentation, and graphic presentations for appraisal and mediation processes on $12 million in contractor insurance claims that resulted in the award of over $10 million on those claims.
Prepared costs on a $13 million Request for Equitable Adjustment against the project owner on a major construction project.
Audited experts and attorney costs on a court judgment that helped save thousands of dollars.
Westcon Microtunneling, Inc.

Special Projects 2003 to 2006
Westcon Microtunneling, Inc. is the U.S. subsidiary of Patel Engineering, Inc. Westcon is a contractor specializing in microtunneling technology, which is the installation of utility tunnels up to twelve feet in diameter to precise lines and grade. This technology is controlled by computer from the surface and utilizes laser guidance, slurry soil removal and pipe jacking technologies.
Prepared $550,000 pipe back charge claim for defective pipe on large underground construction project.
Prepared costs for change orders on $30 million dollar project
Assisted in bidding projects ranging from $500 thousand to $7.5 million
Created new labor & equipment report to more accurately track costs
Discovered $187,000 that was embezzled from company
Prepared costs for differing site condition claim of $400,000 for microtunneling project
Prepared numerous costs for change orders
Brigham Young University

Accounting Specialist/ Assistant Consultant 2000-2002
Brigham Young University is a large private university with over 30,000 students. Mr. Ruf worked with the Financial Services group to help document processes. The group is made up of AP, Purchasing, Receiving, and GL Accounting.
Created two databases for reporting and compiling government grant information saving 40 man hours of work per month
Documented the university wide upgrade to PeopleSoft 7.5 saving countless hours for management, IT and the end users by allowing them to discuss and review specifications and procedures.
Mapped processes for financial services including taxes, accounts payable, central receiving, purchasing, capital assets, & payroll—creating new check points for auditing & improving processes.
Maintained journal entries, letter of credit reconciliation's, and time cards for grants and records accounting
Coordinated communication with all university departments for project time sheets
Pleasant Grove High School

Assistant Football Coach – Offensive Coordinator 1999 to 2004
Gained new responsibilities each year moving from coaching defensive backs to coordinating all of the teams offensive functions as the offensive coordinator
Taught players techniques, skills and theories to produce winning results
Organized, communicated and implemented defensive and offensive game plans and strategies
Created spreadsheets for recording statistics and tendencies
Established a coverage helping the defensive secondary set a state record for the second most interceptions during one season
SERVICE AND RECOGNITIONS
Utah State University, Big Blue Football Camp—Coach
Pleasant Grove High School, Judge of Senior Projects
Boy Scouts of America, Venture and Varsity Coach, Eagle Scout
Deseret News All-State Baseball, 2 time all Region VIII Football, 2 time all Region VIII Baseball