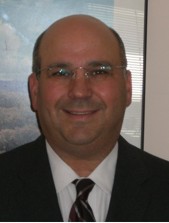 STEVEN SHAPIRO
GENERAL OVERVIEW
Steven Shapiro, Esq., has over 24 years of experience in contract disputes – 17 of which as an expert in mediation and arbitration. He began his legal career in 1983 while working extensively in the telecom field serving as Assistant General Counsel for Continental Telephone Company where he oversaw $1B worth of telephone construction contracts including installation and cutover of new utilities at Air Force and Army bases in the U.S. He lead an effort to have the 24 major Federal Departments pledge to utilize ADR in all their construction claims and bid protests.

Since 1990, Mr. Shapiro has served as a federal mediator involving small and large generator plant installations and construction scheduling. He works with joint ventures, transmission owners and independent system operators regarding construction and implementation schedules. Mr. Shapiro has worked on gas pipeline construction cases from the Canadian Rockies to downtown Boston. Many of these cases involve right-of-ways and easements that are in dispute between homeowners and the pipeline's right of way company.

Mr. Shapiro also serves a Special Master and Mediator for the Circuit Court of Montgomery County Maryland; serves as an arbitrator for the National Arbitration Forum; provides mediation services to the United States Postal Service; and serves as an arbitrator for the New York Stock Exchange.
Dispute Resolution Experience Education and Training
► Graduate Law Courses – Procurement and Construction Law – The George Washington University Law Center – 1984-1987

► Antioch University School of Law (Washington DC) Juris Doctor (JD) degree, 1983

► Adelphi University, Garden City, N.Y. Bachelor's of Business Administration (BA) 1979

► Harvard Law School, Boston, MA. Advanced Mediation Training, June 2000

► Harvard Law School, Boston MA. Negotiation Training, October 2003

► Center for Dispute Settlement, Washington DC, Mediation Training, November 1993

► Center for Dispute Settlement, Washington DC, Advanced Mediation Training, April 1994

► New York Stock Exchange Arbitration Training, Ocean City, MD, June 2004

► National Arbitration Forum, Washington DC, Arbitration Training, April 2007

► National Arbitration Forum, Washington DC, Arbitration Training, April 2006

► CDR and Associates, Boulder, Colo. Multiparty Mediation, September 2004

Bar Admissions

U.S. Supreme Court
Maryland Court of Appeals
District of Columbia Court of Appeals

Organizations

American Bar Association – Chairman – Committee on Collaborative/Consensus Based Decision-making

American Bar Association – Past Chairman – Ad-hoc Committee on Confidentiality in Federal ADR

Maryland State Bar Association – Secretary, Dispute Resolution Council

Energy Bar Association – Chairman – ADR Committee