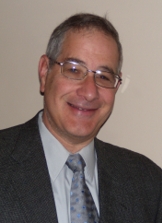 GENERAL OVERVIEW
Mr. Rosenbaum started his career as an engineer with a strong background in construction and design. He has a bachelorís degree from The Cooper Union in engineering and has also obtained a masters degree in engineering from the University of Pittsburgh.

After work for several years in industry as a design engineer with an emphases on structures he has worked for over the past 26 years as a consulting engineer. Bringing over 34 years of experience as an engineer he is a licensed engineer in 5 states.

He has been a consultant engineer performing home and commercial building inspections, structural analysis of buildings, design of building structures, etc. He has been qualified as an expert witness in various county and federal court in this area in the field of home inspections, construction inspections, damage assessment, etc.

His knowledge has had him performing work on lighthouses, multiple family high rise construction, warehouses, residences, factories, etc. He has been doing structural inspections and acting as a representative of insurance/warranty companies in arbitrations throughout the area.

He has also been an arbitrator for the better business bureau in product cases.

He is known throughout the area in his field.