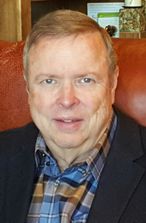 TOM FRENCH
GENERAL OVERVIEW
Tom French has been in the homebuilding and land development industry for 38 years. Prior to founding Tom French Construction in 1978, he received his BA in Mechanical Engineering from the University of Kansas, an MBA from the University of Missouri at Kansas City, and 4 years later passed the professional engineers exams to become a Licensed Engineer in the State of Kansas.
Tom worked as a facilities engineer for 4 years after graduating from KU with Owens Corning Fiberglass and then as a project engineer with Natkin and Company, a prominent Mechanical Contracting firm in Kansas City.
While working for Natkin his experience was mostly in government projects at the Atomic Energy Commission and at the Sunflower Army Ammunition Plant in DeSoto, Kansas. These projects were all overseen by the Corps of Engineers.
Since founding TFCI in 1978, Tomís company has built over 2000 residences including high end custom homes and townhomes and patio homes in maintenance provided communities that he developed in his company. Tom has also created and dealt with homes associations in each of those subdivisions.
Professionally, Tom has been a member of his local HBA, has served as its president in 1997, is a member of their Hall of Fame and is still an active as a member of the board of directors of the local association. Nationally, Tom serves on the National Board of Directors of NAHB and is currently on a national committee- the Construction Liability and Resource Management and Building Materials Committee.