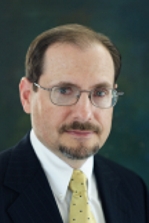 GENERAL OVERVIEW
Mr. Elliott has worked on more than 160 projects in 21 states and 5 countries. The types of projects that he has been involved with include: automotive, metals, manufacturing, chemicals, petroleum, clean rooms, schools and universities, environmental, demilitarization, power, transportation, hospitals, offices and hotels. The value of these projects has ranged from $30,000 to $6 billion.
EXPERIENCE
VN Services
VP Project Delay & Cost Analysis
Cleveland, Ohio 1998 - Present

Mr. Elliott assists our partners in the planning, organizing, controlling and implementation of their project management processes and resolving disputes and claims. He has provided expert reports and analyses, expert testimony, and participated in negotiations, mediations, arbitrations, and litigation as an advocate and advising clients on their strengths and weaknesses, and how best to proceed towards a satisfactory resolution.

Mr. Elliott provides project management oversight in an effort to improve the management processes being used and to reduce the risk of disputes. This includes reviews of contractual requirements, documents, and field status. Additionally, he has been retained to provide neutral services for facilitation of issues and project scheduling. Neutral services are being provided in an effort to keep projects moving forward in a less confrontational environment and to also reduce the possibility of claims or disputes.

Clients have included contractors, subcontractors, attorneys, local governments and authorities (such as a county water district), school districts, hospitals, and other owners.
Major areas of responsibility include:
Delay and claims analysis (both assertive and defensive) from preparation through negotiations, mediation, arbitration or litigation.
Neutral facilitation processes
Project management consulting/owner's representation services to provide claim avoidance processes.
Overseeing preparation of claim exhibits such as Critical Path Method (CPM) schedules, spreadsheets, charts, etc.
Learning workshops, seminars, and training.
Morrison Knudsen Corporation Cleveland, Ohio
Senior Project Controls Engineer 1988 - 1998
In-house consultant for project planning and scheduling.
Sent to field locations encountering problems with project controls requirements.
Coordinator of planning for the Eastern Region Environmental and Government Groups.
Organized project controls resources to support environmental cleanup projects in the U.S. for the Navy South Div Program. Liaison with the Navy South Div Program Management office and collected progress data from offices/sites. Provided pre-project planning for Chernobyl Nuclear Power Plant Stabilization Project.
Provided planning and tracking services for demilitarization projects in Ukraine.
Project Controls for MK's portion of the Westinghouse AP600 Advanced Light Water Reactor Project.
Supervisor of Project Planning to the MK/Dupont partnership Sigma Group.
Responsible for employee selection and appraisals, task assignments, training and mentoring.
Supervised the engineering drawing control system - development of the program and procedures used.
Provided planning, scheduling, financial analysis and systems support on a variety of projects and proposals for Sigma Group.
Cleveland State University Cleveland, Ohio
Research Assistant 1985 - 1988
Provided qualitative and statistical analysis of survey data for the Northeast Ohio Center for the Advancement of Labor/Management Cooperation. Assisted with questionnaire design, report writing, and case studies. Published and edited articles in the NOCALMC Newsletter.
Gilbane Building Company Pontiac, Michigan
Senior Scheduling Engineer 1984 - 1985
Responsible for project scheduling and coordination on a $400 million plant modernization for General Motors and two other smaller projects for GM.
Provided cash flow curves, staffing plans, trend analyses, ran weekly status meetings with the client, and assisted in monthly report writing.
Helped develop use of personal computer technology for project management functions in field locations.
Beta tested Primavera Project Planner.
Participated in employee selection, training and appraisals.
Davy McKee Corporation Cleveland, Ohio
Project Planner and Scheduler 1980 - 1984
Duties included engineering, procurement, and construction (EPC) project planning and monitoring.
Worked on a variety of projects (all over $100 million) including a one-year assignment to a petrochemical plant in Sumatra, Indonesia. The Indonesia project was worth $6 billion.
Other projects included a methanol refinery, a petrochemical plant energy conservation
retrofit, an iron ore pelletizer plant in Chile, and an aluminum mill modernization.
EDUCATION
Case Western Reserve University, Cleveland, Ohio
Degree: Bachelor of Science in Civil Engineering

Cleveland State University, Cleveland, Ohio
Graduate courses in Consumer/Industrial Research Psychology

Seminars (examples)
Construction Law: Contracts to Claims
Strategic Project Management
Project Management Certificate Program - Dr. H. Kerzner
Project Management Institute Seminar/Symposium
John S. Childers Continuous Improvement Seminar
Principles of Management
PROFESSIONAL AFFILIATIONS
American Bar Association – Associate Member 2008 - Present
Project Management Institute (PMI) 1992 - Present
Master Builders Association of Western Pennsylvania 1999 - 2007
International Project Management Association 1995 - 1998