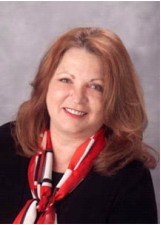 VERONICA HARVEY
GENERAL OVERVIEW
Veronica (Roni) L. Harvey, Esq. is certified by the Supreme Court of Florida as a Mediator for Circuit Court cases. She is a graduate of Indiana University (BGS) and North Carolina Central University School of Law (JD). She is licensed in both North Carolina and Florida. In addition to being a Mediator, she is a shareholder of the law firm of Meier, Bonner, Muszynski, OíDell & Harvey, P.A. in Orlando, Florida.

Ms. Harvey has participated in many mediations and arbitrations during her career. Those matters have ranged across many areas of the law, including Construction Defect, Complex Commercial litigation, Personal Injury, Product and Professional Liability, Class Actions, Property Damage and Coverage issues.

Ms. Harvey has prior working experience in construction related fields, as the former Vice President of a large development and building company. She has been both in the field and in the office. She has pulled permits, worked with the County to rezone land, dealt with PUDís and is familiar with building codes, ASTMís and NERís. This hands-on experience gives her an in-depth knowledge of the industry, and an ability to understand the integrative nature of construction and each component.

Ms. Harvey has prepared and given continuing education seminars in related fields. Her organizational skills, and ability to communicate, have served her well, not only in the law, but also in her community service.
Ms. Harvey is ready and willing to handle your dispute with the utmost professionalism.