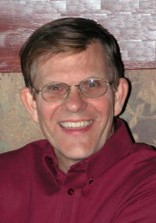 David W. Earle
He combines this experience with the healing arts training of a professional counselor, and now with his own company focuses on conflict resolution. This is accomplished in different but allied fields such as: business coaching, leadership development and training, counseling, and ADR. In 1996 he was awarded the Distinguished Service Award for Mediation by the US Federal Court –Middle District, has experience as an EEOC mediator, for the Louisiana Rehabilitation Service. He is on the panel of arbitrators for the National Association of Security Dealers (NASD), National Futures Association, Department of Health and Hospitals-LRS, and Louisiana Bar Association.
GENERAL OVERVIEW
David W. Earle, LPC has over 30 years in the specialty construction, Gulf Coast petro-chemical markets. In that capacity he was the executive vice president of Sline Industrial Painters, Inc., one of the world's largest industrial painting companies, employing almost 1800 employees. He has held responsibilities in business development for the Williams Group, and project management for Brock, Inc.
Since starting his consulting business Mr. Earle has worked with other construction firms in resolving conflicts and leadership development. In 1994, he was licensed by the state as a Licensed Professional Counselor (LPC). Mr. Earle is the president of the Earle Company whose mission is centered on conflict resolution. That focus is accomplished in several different but allied disciplines. For contractual disputes he uses his mediation and arbitration skills, and for interpersonal conflict he uses his healing arts training in business coaching and/ or counseling skills. He teaches leadership development mostly concerned with leadership through people skills.
Mr. Earle is on the faculty of the University of Phoenix where he teaches a graduate course on Conflict Management Systems and he also contracted with Louisiana State University to instruct management course through the state's CPTP program.
EDUCATION
In 1968, Mr. Earle obtained a Bachelors of Business Administration with a math minor from Sam Houston State University, in Huntsville, Texas and in 1991 obtained a Masters of Science in Counseling from Texas A & M University in Corpus Christi, TX.
ALTERNATIVE DISPUTE RESOLUTION CREDENTIALS
MEDIATION:
¨

US Federal Court – Middle District – Court Annexed Mediator

Awarded the 1996 Distinguished Service Award

¨

Department of Health and Hospitals - Louisiana Rehabilitation Service – Mediator and Ad-Hoc Program Advisor

¨

Contract Mediator for Baton Rouge commercial businesses.

¨

Founding member of Louisiana Mediators, Inc.

¨

Equal Employment Opportunity Commission (EEOC) – Contract Mediator

¨

Louisiana Supreme Court - Former member of the Panel of Mediators

¨

Federal Deposit Insurance Corporation (FDIC) – Contract Mediator

¨

University of Phoenix – Faculty instructor - Conflict Management Systems

¨

Professional Mediators Association, Inc. – Louisiana State Director

¨

Mediation Training Institute International - Certified Trainer

¨

Natural Resource ADR Practitioner – Mediator

¨

NASD Regulations, Inc – Member of the Panel of Mediators
ARBITRATION:
¨

Department of Health and Hospitals - Louisiana Rehabilitation Services Impartial Hearing Officer.

¨

Louisiana Bar Association – Arbitrator's panel

¨

PartnersOne – Chairman: Arbitration Committee Chairman

¨

NASD Regulations, Inc. – Member Board of Arbitrators –# A31252

¨

National Futures Association – Arbitrator's panel
Mr. Earle has over 120 hours of training in mediation and arbitration.
ADR EXPERIENCE
| | | | |
| --- | --- | --- | --- |
| Mediation: | | Arbitration: | |
| Louisiana Rehabilitation Service | 13 | Louisiana State Bar Association | 1 |
| US Federal Court – Middle District | 8 | Louisiana Rehabilitation Service | 31 |
| EEOC | 8 | NASD | 15 |
| Private cases | 11 | | |
| Total | 48 | Total | 47 |
MEDIATION PHILOSOPHY
The basis of most disputes is lack of understanding and getting over the fear of settlement. In this regard, the mediator's primary function is to assist the disputing parties in obtaining clear and direct communication which results in understanding and accurate problem definition. I help create the atmosphere where the participants are able to work toward a solution. This is facilitated by increasing the perception of how much of the "pie" there is to share; the larger the "pie" the more there is to share.
Mr. Earle demonstrate respect by creating a non-judgmental atmosphere and maintaining a positive attitude; especially when the situation does not warrant optimism. As a mediator, he works on getting beyond the issue and has the parties negotiate on their real needs not their stated positions. Mr. Earle's motto is: "I am the mid-wife of the agreement, yet unborn!"
ARBITRATION PHILOSOPHY
The goal of a good arbitrator is to resolve the dispute by making a decision that considers all the data, weight the various elements of the facts, seeks out the truth, and then rules accordingly. I work hard not to form opinions until all the evidence is presented and all parties have had an equal chance of presenting themselves and their respective positions. It is only at that moment do I search for an equitable judgment that will represent the facts and the laws involved in the case.
In a non-judgment atmosphere, Mr. Earle allows the truth to unfold by encouraging each side to be heard, by asking penetrating questions and allowing both sides to understand the others position. In this non-threatening atmosphere, the truth can emerge and a just decision can be rendered.
CERTIFICATION AND LICENSES
o Certified Instructor for the National Center for Construction Education and Research (NCER)
o State of Louisiana as an Licensed Professional Counselor – LPC #1834
CONSTRUCTION CONSULTING:
Mr. Earle has had contracts with Red Simpson, Inc. a high lines, transmission, and power distribution contractor where he assisted in creating and developing Training procedures and a Learning university. With the Brock Group, Inc., an Industrial contractor, he provided estimating, management, and training services. He was contracted by Johnson Industrial Painters, Inc. to develop an estimating system, train the employees, corrosion control programs, and misc. management and marketing duties. Protherm, Inc contracted with the Earle Company to provide training, public relations, and dispute resolution.
When Valero Entergy in Krotz Springs and St, Charles needed help resolving long standing inter-plant conflicts, they turned to the Earle Company, the results of which the OSHA coveted V.P.P. standard was awarded. Production immediate started increasing when Certain-Teed, Inc, a plastic manufacturer in Lake Charles, contracted Mr. Earle to be the change agent to the change management style and getting individuals to operate together as teams. Air Products, Inc. and Air Liquide contracted the business coaching service of the Mr. Earle to help with individual managers conflicts and skill building.
In the mid 80's, he worked with a think-tank group from the University of Houston called Energy Investment, Inc. This group was dedicated to reemploying the energy professionals so devastated by the down turn in the oil industry. They provided the sorely lacking financial sources to drive the unfunded oil related projects.
PUBLISHED - CONSTRUCTION RELATED ARTICLES
o

Alliance Magazine:

o

Continuous Process Improvement: Case of the Barking Men

o

Louisiana State Business Magazine:

o

Risk, Failure, Change, Education, and Success

o

Customer Service

o

Business and Industrial Connection Magazine (BIC)

o

Featured Column entitled: Supervisor Skills

o

What Makes Employees Mad – Part I - V

o

Workplace Wrath: Using Anger to Build

o

All Praise to the Supervisor

o

Listen First

o

Feedback: The Breakfast of Champions

o

The Emperor's New Clothes – Providing Negative Feedback

o

Practicing Safe Stress
TRADE SCHOOL TRAINING
· USMC – Camp Pendleton, NC - Courthouse Bay Welding School
· Associated Builders and Contractors – Baton Rouge, LA –Basic craftsman insulation school
HANDS ON CONSTRUCTION EXPERIENCE
Mr. Earle constructed Sline Industrial Painters Lake Charles shop and office complex. This project had 3000 square foot office, 6000 square foot steel framed shop, and 10,00 square feet asphalt yard. On this project he selected the property, negotiated the purchase, arranged with other neighboring companies to pave the road, provided the buildings concept, plans, and design, conducted the bidding process and contractor selections, and then was the site manage for this project.
In college, he worked construction for Crump Builders, Medina, Ohio where he constructed pole barns and in Huntsville, Texas he worked for Tekle Remolding installing composition shingles and home remodeling.
He remodeled his family's personal house in Lake Charles, LA by installing a new roof and garage door, repairing sheet rock, installing paneling, and painting. He also contracted for new garage and brick work. On a rent house he changed a garage apartment into a two story apartment requiring sheet rock installation, taping/ floating, painting, installed a circular stairway, new ceiling, and car port shed
CONSTRUCTION RELATED TRAINING, TEACHING, AND PUBLIC SPEAKING:
Associated Builders and Contractors (ABC) – Team Building
ARKLA - Change

Baldwin Electric – Leadership through Empowerment

Bermex, Inc.- Austin, TX - Team Building

Beauregard Electric Cooperative – Crisis Management

B. J. Couvillion – Supervisory Principals

Capital Valve – Feedback & Employee Survey

Cargill, Inc. – Personal Profile®, and Conflict Resolution

Certainteed, Inc. - Personal Profile®, Conflict Resolution

and Leadership Development

Chevron-Philips – Creative Conflict

CIBA – Feedback: Breakfast of Champions

Compliance EnviroSystems – Communication 101

DEMCO – Employee Survey

Honeywell – Supervisory Skills

Institute for Human Resources - OPTUM - Stress Management:

LCR – Negotiations: Working Toward A Win-Win

Louisiana State University (School of Business)

Comprehensive Public Training Program (CPTP) -

Management

Effective Supervisory Practices (ESP)

Employee Counseling & Conflict Resolution

Diversity Awareness
Johnson Industrial Painters, Inc. - Management Lafayette Consolidated Government – Electrical –
Leadership and Employee Counseling
Louisiana Electrical Co-Operative –

Crisis Response and Stress Management

Point Coupee Electric Co-Operative – Crisis Management

Star Services – Customer Service and Supervisory

University of Phoenix –
Graduate studies – Conflict Management Systems
Undergraduate – Communication 102, Employee Motivation, Diversity, & Substance Abuse in the Workplace, , Organizational Psychology, Sociology, Motivation, Team Building
Valero Energy, Inc. – Krotz springs and St. Charles

Supervisory Skills and team Building

Washington-St. Tammany Electric – Crisis Management

WestGate Electrical – Supervisory Skills

Wynn White Consulting Engineers, Inc. – Gung-Ho
AFFILIATION - PROFESSIONAL ORGANIZATIONS:
PAST MEMBERSHIP:
o

Associated Builders & Contractors (ABC)

§

Associate and Supplier Committee member

§

Participation Committee member

§

Safety Committee member

o

Associated General Contractors – AGC

§

Associate member - labor negotiation coordination

o

Coating Society

§

Speaker and active member

o

National Association of Corrosion Engineers (NACE)

§

Active member

o

International Maintenance Institute - IMI

§

Secretary and charter member

o

Gulf Coast Employers Association

§

Active member

o

Past President of the Lake Charles' Crime Stoppers

o

Painting and Decorating Council of America - PDCA

Collective bargaining:

·

Panel member involved in 12 Union contracts

·

Committee Chairman – 6 Union contracts

·

Chief negotiator in numerous labor grievances
CURRENT MEMBERSHIP:
·

Louisiana Industrial Alliance Association (LCIA) –

Allied industries to the Louisiana Chemical Association

Committee chairman LCA/LCIA Golf Tournament

Active member

·

Louisiana Association of Manufactures Association (LAMP)

Active member

·

LCIA Editorial Board

Contributing author and board member

·

Louisiana Independent Oil and Gas Association (LIOGA)

Active member

·

American Red Cross – Disaster mental health

Awarded April 2005 Volunteer of the Month
PROFESSIONAL GROUPS
¨

Louisiana Mediators, Inc. - Founding member

¨

Professional Mediators Association, Inc. – Louisiana State Director

¨

Mediation Training Institute International - Certified Trainer

¨

PartnersOne – Past Chairman: Arbitration Committee