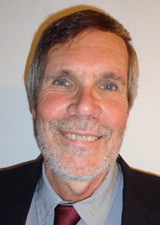 CONSTRUCTION RELATED EXPERIENCE/CERTIFICATES

2017. InterNachi Certified Master Home Inspector, a designation generally regarded as
among the highest in the industry, requiring a minimum of 1000 combined inspections
and education hours.
2013-present. Missoula Home Inspections. Owner/operator, providing a full range of
residential and commercial building and property inspections in western Montana.
2013. FHA Consultant D1025; certification requires proof of contracting experience,
ability to prepare architectural drawings, perform material take-offs, prepare cost
estimates, evaluate financing, and acquire familiarity with FHA materials including
Requirements for Existing Houses and Minimum Property Standards.
2014. Member, International Association of Certified Indoor Air Consultants
2013. InterNachi Certified Professional Home Inspector. Acquired 102 credit hours
meeting typical licensing requirements of most states. Course work completed includes
Ethics; Standards of Practice; Electrical; Plumbing; Safety; HVAC; Mold; Decks; Siding,
Windows, and Doors; Roofs; Foundations; Structural Issues; Fireplaces, Chimneys and
Wood Stoves; Insulation and Ventilation; Moisture Intrusion and Interiors.
2013. Member, International Association of Certified Home Inspectors (InterNachi)
1993. Real Estate Appraisals. Completed a pre-licensing course worth 100 hours of state
accreditation in the Principles, Procedures, Standards and Ethics of residential
valuation; Appraisal Education Center, Chicago, IL
1979-1999. Owner/operator of Great Northern Construction; licensed as a Montana
independent contractor. Specializing in residential design, renovation and new
construction. Responsible for performing and overseeing all aspects of the construction
process; including design, estimating, bidding, draws, scheduling, hands-on day-to-day
work in all facets of the building process, supervision of employees and hiring of
subcontractors.
1979-present. Bought/renovated/sold commercial and residential real estate. Extensive
hands-on renovation experience with older properties. Experience with conventional
bank loans; FHA loans including 203(K) and Section 8; title companies, insurance
companies, escrow accounts, appraisers.
CONSTRUCTION DISPUTE EXPERIENCE
2017. Performed Arbitrations in contractor/homeowner disputes.
2017. Achieved Certification From Construction Dispute Resolution Services, an LLC
specializing in Arbitration, Mediation and Expert Services. Course work includes:
Principles and Practices of Arbitration; Dispute Review Boards; Advanced Alternate
Dispute Resolution
2017. Self Study in Construction and Contract Law using materials from the University
of Montana Law School.
Publishing, Speaking, Teaching and Awards
2012. Finalist and Second Runner up for best book (Me, My Cells and I) in the category
of Alternative Health, Coalition of Visionary Resources, 2012
2011. "Me, My Cells and I: A Survivor's Guide to the Science of Cancer." Sentient
Publications, Boulder, CO
2013. Member, American Medical Writers Association
2011. "The Good Old Days" in "The Best of the Seasonable Angler," Kindle e-book, 2011
2011-2012. Appeared on national Radio Shows: One Radio Network, Patrick Timpone,
November 3, 2011; Voice America, The Doctor Melanie Show, October 4, 2012
2007-2010. Grand Slam Guide School; Designed and taught week-long seminars to
Mayan Indians in the Yucatan Peninsula on how to be fishing guides as part of program
supporting eco-tourism in a biosphere preserve.
2006. "Dances with Sharks," Lodgepole Press, Helena, MT
2005. "Ju-Ju Travel" in "Into the Backing," The Lyons Press, Guilford, CT
2003. "A Good Life Wasted: or Twenty Years as a Fishing Guide," Globe-Pequot Press,
Guilford, CT
1996. "True Love and the Woolly Bugger," Globe-Pequot Press, Guilford, CT
1981-present. Freelance Writer: Published in variety of newspapers, books, grants,
scientific papers, and magazines including "Fine Homebuilding."
1981-present. Featured Speaker; over 100 presentations in 20 different states to
audiences of up to 600 people in venues including Cleveland Museum of Natural
History, the Fly Fishing Show, and the International Sportsman's Exhibition.

GEOLOGY AND HYDROLOGY
2008. Scientific Paper, Flow Study on the Little Blackfoot River, UCFRB Restoration
Grant 600206. Designed and implemented research project measuring groundwater
storage in alluvial sediments while correlating in-stream flow fluctuations with
agricultural demands.
1980-1985. Hydrologist, Helena National Forest. Designed stream channels. Designed
and implemented research program quantifying the effects of management practices
such as timber harvest and road building on water quality and quantity in forested
watersheds. Wrote water quality/quantity software used by Northern Region of the
USFS to establish relevant coefficients for forest plans.
1977. B.S., Geology, Cum Laude, Allegheny College, Meadville, PA