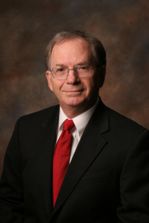 DAVID NELSON
GENERAL OVERVIEW
Profession
Attorney and Registered Professional Engineer. Construction, Intellectual Property, and Business Matters.
Law Firm Affiliation
Nelson, Snuffer, Dahle & Poulsen, P.C., Attorneys at Law, Sandy, Utah - Co-Founder and Shareholder .
Education
BS, Physics&Mathematics-1970, Mississippi State University; Master of Engineering, Civil Engineering-1972, Brigham Young University; JD, Law-1980, Brigham Young University.
Professional Licenses
Registered Professional Engineer, Utah, 1975; Utah State Bar, 1980; U.S. District Court, District of Utah, 1983; U.S. Court of Appeals, Tenth (1983) and Federal (2008) Circuits; Registered Patent Attorney, U.S. Patent and Trade Mark Office, 1984.
Work History
Co-Founder and Shareholder, Nelson, Snuffer, Dahle & Poulsen, P.C., 1983-present; Attorney, Self-employed, 1980-83; Co-Founder/ Project Manager/Principal Engineer, Pioneer Engineering/Arix Engineers, 1978-83; Project Engineer/Project Manager, Horrocks Engineers, 1975-78; Project Engineer, Forsgren, Perkins & Associates, 1973-75; Design Engineer, U.S. Bureau of Reclamation, 1972-73; Graduate Research Assistant, Brigham Young University, 1971-72; Aerospace Engineer, NASA, Langley Research Center, 1970-71. Construction and Commercial Arbitrator, 1980-present. Construction and Commerical Mediator, 2005-present.
Experience
Construction and Civil trial attorney since 1980, primarily related to construction, intellectual property, general business matters, and personal injury. Construction practice includes representing subcontractors, general contractors, material and equipment suppliers, owners, engineers and architects. Intellectual property practice includes preparing and prosecuting patent and trademark applications and patent litigation. As an engineer, served as project engineer/project manager/principal engineer on a variety of projects, including sewer collection and interceptor systems, wastewater treatment plants, water supply and treatment systems, water distribution and storage systems, storm water collection and disposal systems, agricultural irrigation and drainage systems, highways and streets, concrete and steel structures, and land development projects, 1972-83.
Alternative Dispute Resolution Experience.
Sole and panel arbitrator since 1980 for cases ranging from Large, Complex multi-million dollar cases to cases of less than $100,000.00 . Panel chairman for a number of arbitrations. Construction and commercial mediator for 10 years. Extensive mediation experience as counsel for one of the parties or as the mediator.
Alternative Dispute Resolution Training
AAA Using Experts Effectively in Commercial & Construction Arbitration, 2014; AAA Webinar, Managing the Costs of Exchanging ESI, 2013; AAA Maximizing Efficiency & Economy in Arbitration: Challenges at the Preliminary Hearing, 2011; AAA Controlling Discovery for a More Effective and Efficient Arbitration, 2011; AAA Webinar, Arbitrator Boundaries: What are the Limits of Arbitrator Authority?, 2011; Utah State Bar, Excellence in ADR: Mastering Process, Advocacy and Ethics, 2011; International Academy of Mediators, Mastering Complex Mediations, 2010; AAA Webinar, Five Steps to Fast-Track the Large.
Complex Construction Case, 2010; AAA Webinar, Judicial Remands of Challenged Awards: What Happens When the Decision Isn't Final, 2009; AAA Webinar, Why Construction Mediations Fail: Avoiding Common Mistakes, AAA, 2009; Fundamentals of Effective Mediation Advocacy, AAA, 2009; Arbitrator Ethics & Disclosure, AAA, 2009; Dealing With Delay Tactics in Arbitration, AAA, 2006; Chairing an Arbitration Panel: Managing Procedures, Process & Dynamics, AAA, 2005; Arbitration Awards: Safeguarding, Deciding & Writing Awards, AAA, 2003; Arbitrator Update, AAA, 2003; Construction Arbitrator II Training, AAA, 2002; Construction Industry Arbitrator Training, AAA, 1996; various other ADR training.
Professional Associations
Utah Bar Association (Dispute Resolution Section, Construction Law Section, Intellectual Property Section); American Society of Civil Engineers.
Personal
Recently celebrated 48th wedding anniversary. Have 6 children and 11grandchildren. Enthusiastic Paraglider Pilot – P4 Advanced Rating. U.S. National, Open Distance, Sport Class Champion 2013. Enthusiastic golfer. Have completed 3 years of a 4-1/2 year continuing program to become a permanent Deacon of the Salt Lake Diocese of the Catholic Church.