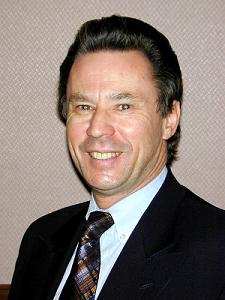 DONALD L. PRATT
GENERAL OVERVIEW
Donald L Pratt has been an active builder and remodeler since 1965. He is currently the President and majority shareholder of Wake-Pratt Construction Co., a business that was founded in 1946 and has earned the Master Builder and Master Remodeler designations. In addition to being a licensed builder, he is a licensed real estate associate broker, President of Pratt Properties, Inc., and CEO of Pratt Building Company. He also has spent several years as an arbitrator for the American Arbitration Association (AAA) and has served as a litigation consultant and expert witness/consultant on over 300 residential and commercial construction disputes.
EDUCATION
Mr. Pratt graduated in 1969 from Lawrence Technological University in Southfield, Michigan, where he received a Bachelor of Science Degree with a major in Architecture. He has extensive training in dispute resolution including AAA Construction Industry Arbitrator Training in Cleveland in August 2000; AAA Construction Industry Arbitrator II Training in Chicago in February 2001; Arbitrator Update Training, W.E.B., in 2003 and 2004. He is constantly attending various courses, seminars and programs to enhance his construction and business knowledge through organizations such as the Building Officials Continuing Education & Certification Program, the Lorman Continuing Education & National Business Institute, the National Association of Home Builders, and various other educational institutions and associations.
Some of the subjects that Mr. Pratt has studied extensively and on which he has a great depth of knowledge include: code development and enforcement, engineering, moisture management, permanent wood foundations, fire stopping, foundation and roof framing, flashings, masonry veneer, post frame construction, fire protection and construction under the International Residential Code (IRC), the Michigan Residential Code, International Building Code, the Michigan Building Code, structural design, lien law, construction law (including contracts), mold, mildew, water management, construction defect and mold litigation, and many other construction industry topics.
CONSTRUCTION INDUSTRY EXPERIENCE
Mr. Pratt began as a construction laborer in 1965 and has had hands-on experience in almost every facet of construction including: plumbing, cement flatwork, roofing, painting, electrical, masonry, insulation, drywall, acoustical, carpentry, concrete foundations, ceramic tile, landscaping and many other areas of expertise. Throughout the years, Mr. Pratt moved from laborer to tradesman to superintendent to director of field operations to the owner and CEO of his own construction company.
He has earned the Master Builder and Master Remodeler designations through the successful completion of hundreds of custom and semi-custom homes ranging from the affordable home to million dollar homes. In 1985, he was selected "Builder of the Year" by the Building Industry Association of Southeastern Michigan. Since the early 1990's, Don and his company have been constructing energy efficient homes through the 5 Star program and the National Energy Star program. As a developer, his firm develops raw land, both commercial and residential, often valued in excess of $5,000,000.00. These successful projects can be found both in the suburbs and inner cities of Detroit and Pontiac Michigan.
CONSTRUCTION INDUSTRY INVOLVEMENT
In 1999, he was appointed by Michigan State Governor to the Michigan Construction Code Commission, where he currently serves as its' chairman and was also appointed by the Governor to serve on the Michigan State Code Review Committee where he also serves as its chairman. Mr. Pratt has served as a member of the Code Advisory and Code Drafting Committee responsible for drafting the New Single Michigan Building Code and Michigan Residential Code. Mr. Pratt is very involved in the National Association of Home Builders (NAHB) and is currently a member of the NAHB National Board of Directors, serves on the NAHB Construction Codes and Standards Committee, is a member of the Standing Committee for Research, serves on the Residential Construction Performance Guidelines Work Group, and he is a current member and former chairman of the NAHB Building Products Issues Committee. Mr. Pratt is currently a member of the Michigan Association of Home Builders (MAHB) serves on the MAHB Code Committee, serving as its chairman in 1988-1989.
PROFESSIONAL ASSOCIATIONS AND AFFILIATIONS
Building Industry Association of Southeastern Michigan (BIASM) – Past President, Director, Homearama Founder and Past Homearama Chairman.
Home Owner's Warranty Company – Founding member
Michigan Association of Home Builders (MAHB) – Past President, Executive Committee, Director, Legal Action Committee, Legislative Committee, Building Code Review Committee (Past Chair)
Michigan Construction Industry Mutual Insurance Company (MCIM) – Chairman of the Board of Directors, Director
Michigan Construction Industry Self Insurance Fund for Workers Compensation – Vice Chairman, Trustee
National Association of Home Builders (NAHB) – Past National Vice President, Past National State Representative, Executive Committee, Senior Life Director, Remodelors Council, Long Range and Strategic Planning Committee, Education Central Task Force, Member of the Board of the University of Housing, Capital Club
National Research Center, Upper Marlborro, Md. – Member of the Board of Directors
American Arbitration Association – Arbitrator
Don's continued involvement with construction trade associations and construction related committees helps to keep him abreast of the current building codes, new construction methods, new building products and other relevant issues that affect the construction industry.
PUBLICATIONS AND PRESENTATIONS
Don is a well-respected educator, author and presenter in the construction industry. He has written articles for the "Builder/Architect Magazine", "Michigan Builder Magazine", "Pennsylvania Builder Magazine", "Building Business & Apartment Management Magazine" and he has authored and co-authored various other builder publications. He has been the presenter, speaker or instructor on various construction related topics such as: "Using Smart Technology in New Construction", "New Residential Construction: Dream House or Nightmare?", "Water Infiltration in Residential Construction", "Mold and Mildew", "Build It Healthy – Build It Right", "Planning Successful Remodeling Projects", "Mold – A Guide to What Building Officials Need to Know and What Builders Need to Provide. A Builder's Perspective"