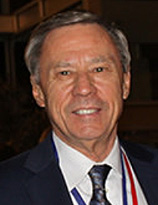 DONALD L. PRATT
GENERAL OVERVIEW
BUSINESS: General Contractor / Builder / Developer / Broker / Building Consultant / Educator / Building Official as an Inspector and Plan Reviewer
Pratt Building Company - CEO and Qualifying Officer - 100% family interest
Pratt Properties, Inc. - President and CEO as well as Associate Broker
Construction Education and Consulting Services of MI, LLC – 100% ownership
Employee for the City of Orchard Lake Village as a Code Enforcement Officer, Building Inspector and Plan Reviewer
EDUCATION:
Lawrence Institute of Technology, Southfield, MI
BS Degree in Architecture – 1969
University of Housing, National Association of Home Builders- Washington, DC
Attained designations and teaching certifications each requiring
class work, testing, experience, and ongoing training
CAPS (Certified Aging-in-Place Specialist)
CGB (Certified Graduate Builder)
CGR (Certified Graduate Remodeler)
CGP (Certified Green Professional)
Train the Trainer
State of MI Building Officials –Certification and Continuing Education (540+ hours)
Lorman Continuing Education and National Business Institute (20+ hours)
Current in Continuing Education Courses and various additional symposia of 380+ hours including real estate law, building code development and enforcement, OSHA and MIOSHA training, arbitration, mediation, engineering, moisture management, permanent wood foundations, fire stopping, roof framing, flashings, masonry veneer, post frame construction, wind bracing, fire protection and construction requirements under the IRC/MRC, the IBC/MBC, the IPMC, structural design, lien law, construction law, building contracts, mold, mildew, water management, construction defect and mold litigation, and various other subjects.
STATE LICENSES and REGISTRATIONS:
Ml Associate Real Estate Broker (# 6502106523)
Residential Builders License (# 2101058648)
MI Building Inspector and Plan Reviewer (#P005268)
MI Certified Instructor – NCI Associates

FEDERAL REGISTRATIONS:
OSHA Authorized Construction Trainer (#C 0062236)
EPA Lead Paint Certification
STATE OF MICHIGAN AFFILIATIONS AND DISTINCTIONS:
Inducted into the Michigan Construction Hall of Fame – Ferris State University – 2017
Appointed to the Code Review/Rules Committee for the State of Michigan and serviced continuously for over 23 years (Chairman for most of those years)
Appointed by Governor Engler and Governor Granholm to the Michigan Construction Code Commission and served as Chairman from 1998 through 2010
Member of the Ml Construction Code Drafting and Rules Committee forthe Single State Code (1999 through 2016)
Member of Code Officials Conference of Michigan (COCM) and Southeastern Michigan Building Officials and Inspectors Association (SEMBOIA), currently serving as a member of their Board of Directors
Building Official of the Year for 2013 from COCM
Registered Code Official (Plan Reviewer and Inspector) for the State of Michigan
Member of the Michigan Single State Fire Code Ad Hoc Committee

NATIONAL AFFILIATIONS:
Member of the American Arbitration Association (AAA) Commercial Roster of Arbitrators and Neutrals
Arbitrator and Mediator for Construction Dispute Resolution Services (CDRS), Santa Fe, NM
National Institute of Building Sciences (NIBS), Washington, DC; Elected to Board of Directors, January, 2017
OSHA's Advisory Committee on Construction Safety and Health (ACCSH) - 2012 through July, 2017
National Association of Home Builders (NAHB) Research Center, Upper Marlboro, MD; Former Member of Board of Directors - 2003 through 2010 - Served as Chairman of the Board for 7 years
Home Innovation Research Labs, Upper Marlboro, MD; Member of the Board of Directors 2013 to present; now serving on the Executive Committee as First Vice President
NAHB Home Builders Institute (HBI) (A workforce development affiliate of NAHB)
Member of Board of Trustees (2008 – present) and former member of the Executive Committee and Chairman
Member of the International Codes Council (ICC)
Former Member of the ICC – Means of Egress Committee
Former Member of ICC – Code Technology Committee (CTC)
Former Member of ICC Residential Committee charged with development of the new Residential Codes for the United States of America
Former Member of the ICC Foundation Board of Governors (served 2 terms)
Chairman of the American National Standards Institute ("ANSI") National Green Building Standards Consensus Committee for the 2012 Standard
TRADE AFFILIATIONS AND DISTINCTIONS:
Home Builders Association of Southeastern Michigan (HBASM) formerly (BIASM)
Member of the Board of Directors since 1978
Chairman of Several Committees
President in 1983, Secretary, Treasurer and 1st Vice President - 1980 through 1982
Founder of Homearama - Southeastern Michigan and Chairman 1983 through 1987
Master Builder and Remodeler Designations
Builder of the Year – 1985
Honored for Distinguished Service to the Building Industry - 2003
Inducted into the Home Building Industry Hall of Fame - 2006
National Association of Home Builders (NAHB)
Senior Life Director since 2003 and Member of the Board of Directors since 1982
Member of the Executive Board - 1994 through 1995 and 2000 through 2016
Founding member of Home Owners Warranty Corporation
Member of the standing Committee on Research 1987 through 1989 and 2002 through 2004 (Chairman in 2003)
Member of the NAHB Construction, Codes and Standards Committee 2008 through 2013 (Chairman 2010 and 2013) – Member of the Chairman's Advisory Committee
National Representative - 1992 and 1993
National Vice-President - 1994 and 1995
Remodelers Council Member since 1979
Member of Building Product Issues Committee since 1998 (Chairman 2000)
Member of Long Range and Strategic Planning Committee - 2000 through 2002
Member and Co-Chair of Education Central Task Force - 2001 and 2002
Member of the Research Center Insurance Issues Committee 2003 and 2004
Member of the Board of Education of the University of Housing - inception to 2010
Home Builders Institute (HBI) – Trustee 2008 through 2017 (Chairman 2011)
Member - Construction Safety and Health Committee (Chairman 2012 and 2015)
Chairman of the NAHB Fall Protection Task Group to develop a residential standard
Past Chair of the Construction Safety Education Training and Research Committee
Michigan Association of Home Builders (MAHB), how HBA of Michigan
Member of the Board of Directors since 1975 (Life Director)
Served on and Chaired Several Committees
President in 1991
Secretary, Treasurer and 1st Vice President -1988 through 1990
Member of Building Code Review Committee since 1994 (Chair 1998, 1999, 2006- 2008 and 2014 through 2016)
Member of Education Committee since 1996
Member of Legal Action Committee since 1998
Energy Star Homes
Founding Member and Past Chairman of Energy Star Homes Council
Michigan Construction Industry Self Insurance Fund for Workers Compensation
Insurance - Trustee for II years, Vice-Chairman for 4 years, Chairman for 5 years
Michigan Commercial Insurance Mutual (MCIM) (specializing in Workmen's Compensation Insurance in 6 states) - Member of the Board of Directors since its inception in 2000
Chairman of the Board - 2000 to present
EDUCATIONAL AFFILIATIONS and PROGRAMS:
Presenter: Various symposia at Lawrence Institute of Technology "Using Smart Technology in New Construction"
Presenter: The Institute of Continuing Legal Education "New Residential Construction: Dream House or Nightmare?"
Presenter: Various symposia for Builders Industry Associations throughout Michigan "Water infiltration in Residential Construction" and "Mold and Mildew"
Presenter: American Lung Association of Michigan "Build It Healthy - Build It Right Workshop"
Instructor: City of Royal Oak Continuing Education Department "Planning Successful Remodeling Projects" - "ABCs of Remodeling"
Instructor: Ml Department of Consumer and Industry Services now called Department of Licensing and Regulatory Affairs, (LARA) (Continuing Training for Building Officials in the State of Michigan) "Mold - A guide to What Building Officials Need to Know and What Builders Need to Provide. A Builders Perspective"
"Building Code Updates" for each code cycle, 2003, 2006, 2009, and 2015. "The Basics of the Lead Paint Rule". "MI Board of Appeals"
Instructor: NCI Associates, Ltd. and Macomb Community College, Currently teaching the 60 hour Pre-Licensure Education for Michigan Home Builders and Continuing Competency for Michigan licensed builders, including these classes: Codes, Construction Law, Business, and OSHA/MIOSHA training
Instructor: NAHB University of Housing Currently teaching several course offerings including CAPS Certification, Business Management, and Codes and Standards
Instructor: Macomb Community College Certification class for Home Inspectors
Trainer: OSHA Authorized Construction Trainer10 hour and 30 hour courses
Instructor: Michigan State University – Green Construction for Building Professionals
EXPERIENCE:
I began working in my family owned construction business in 1965. Over the years, I have had hands-on experience with virtually all of the construction trades as well as related professionals in the industry such as architects, engineers, attorneys, developers and brokers. I was first licensed as a builder in 1970 and I am currently the Qualifying Officer of Pratt Building Company ("PBC") which was formed in 1993. PBC develops raw land for commercial and residential purposes and provides construction services as a general contractor. I was awarded the distinction of Master Builder status by the Home Builders Association of Southeastern Michigan after successfully completing the construction of hundreds of custom and semi-custom homes. I construct homes that appeal to middle income families as well as higher-end custom homes priced at $1,000,000 plus.
I have been a leader in the construction industry in the promotion and building of energy efficient homes through the Michigan State 5 Star Program and the National Energy Star Program.
I have consulted with builders, remodelers, subcontractors, insurance companies, financial institutions and law firms since 1996 relative to building codes, contracts, construction standards and other industry issues. I have testified as an expert witness relative to construction industry disputes more than 50 times and have been hired for my opinion in over 900 cases.
COMMUNITY INVOLVEMENT:
Amateur Hockey Coach for 17 years - Royal Oak Hockey Association
North Suburban Figure Skating Club President - 3 years
Royal Oak Ice Show Prop Production Chairman - 5 years
Huntington Woods Planning Commission for 6 yrs - Chair 3 years
Facilitator, City of Huntington Woods Strategic Planning
Former member Huntington Woods Appeals Board
Former member of the State of Michigan Construction Board of Appeals and
Member Chamber of Commerce, Frankfort, Ml
PERSONAL: Wife, Lynne Pratt - 6 Children and 14 Grandchildren