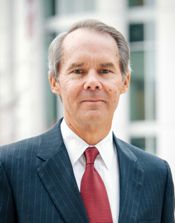 JACK REED
GENERAL OVERVIEW
Jack W. Reed is a member of the law firm Reed Warlaumont & Stout in Salt Lake City, Utah. In thirty years of private practice he has represented owners, developers, municipalities, contractors, subcontractors and suppliers in complex litigation on private and public construction projects, including bridges, dams, highways, airports, power transmission lines, highway structures, tunnels, parking structures, utility infrastructure, and buildings, and is familiar with and knowledgeable of federal, state and local government contract terms, regulations, clauses, case law, practices and procedures (including Federal Acquisition Regulations and agency supplements). Mr. Reed knows the elements and burden of proof for claims for changed and extra work, acceleration, delays and disruption, differing site conditions, terminations for default and for convenience; and mechanic's lien and payment bond rights and defenses, among other types of disputes. Mr. Reed also represents clients in coverage disputes for defective construction in the context of builder's risk, commercial general liability, and Owner Controlled Insurance Programs, and the award of fixed price and negotiated state and federal contracts.
Mr. Reed received his B.A. degree, With Distinction, from the University of Virginia, Charlottesville, Virginia in 1976 and his J.D. degree from the George Washington University Law School, Washington, D.C. in 1985. He is a member of the American Bar Association (Sections on Public Contract Law, Tort Trial & Insurance Practice and Litigation; Air and Space Law Forum and Construction Industry Forum), the Utah State Bar, the Board of Contract Appeals Bar Association, and is admitted to practice before the United States Court of Federal Claims, the United States Court of Appeals for the Tenth Circuit, all Utah state and federal courts, and the United States District Court for the districts of Arizona and Colorado. Mr. Reed is the past chairman of the Construction Law Section of the Utah State Bar, and is a member of the National Contract Management Association (Past Vice President - Education, Great Salt Lake Chapter). Among other articles, Mr. Reed has authored "Utah Procurement Rules and Regulations" in Guide to State Procurement, A 50-State Primer on Purchasing Laws, Processes and Procedures (Melissa J. Copeland, ed., ABA 2011); the Utah chapter of the "State Public Construction Law Source Book," American Bar Association Section of Public Contract Law, 2002 and "Are Subcontractor Quotes Binding?" American Bar Association Section of Public Contract Law, 1992.
From 1976 to 1982, Mr. Reed served on active duty with the United States Air Force as a navigator, instructor and flight examiner for C-130E/H aircraft based in the United States and Japan, accumulating more than 2,000 hours of flight time worldwide. After graduating from law school in 1985, Mr. Reed joined the Air Force Reserve in 1989, retiring in February 2007 with the rank of Colonel. In his last assignment, Col. Reed was responsible for aircraft maintenance and the combat readiness of 15 F-16 aircraft and the training of 450 personnel.