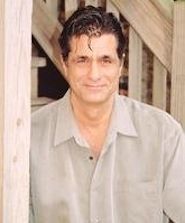 JOHN HOCHBAUM
GENERAL OVERVIEW
A leader. A General Contractor. A business owner. A single parent having raised 3 grown children by himself, John Hochbaum has worked in the remodeling, home building, and home services industry for over 35 years. He has designed and built hundreds of projects.
John worked his way up through the trades. He started installing air conditioners and furnaces when he was ten years old. He has run his own HVAC Company and Home Construction/Remodeling Business. He has built additions from excavation to roofing and everything in between (sidings, windows, doors, carpentry, finish carpentry, flooring, drywall, and finish-out).
With more than 35 years of experience in the construction and remodeling industry, John has met many homeowners during his career. Many of those homeowners were dissatisfied with their experience with other Remodeling Contractors. In many cases, John was asked to come in and "fix the problems". He also personally knew many Contractors who had lost thousands of dollars to Homeowners who either didn't understand the construction process or were unable to fulfill their financial commitment to the contractor.
Over the course of his career, John Hochbaum has been very active in helping solve Homeowner and Contractor disputes. Rarely has he run across a situation that was beyond repair. There is virtually no situation or challenge that John has not faced and dealt with – it is this experience that makes John Hochbaum an especially qualified CDRC certified construction arbitrator.