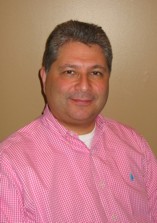 GENERAL OVERVIEW
Ken is an attorney whose practice areas include Commercial Litigation and Business Law, with a special emphasis on construction contracts and performance disputes, real estate contracts and development. He is a general contractor and construction manager, specializing in small to mid-size residential and commercial renovations and new home construction.
His practice areas include business entity formation; transactional matters; purchase, sales, financing and leasing of real property, including loan modifications and workouts; trademark and business litigation and construction ADR. He represents consumers, lenders, architects, builders and subcontractors. He has represented a wide variety of businesses on matters including employment issues. He has also trained business managers on a variety of civil rights topics including Americans with Disabilities Act (ADA) compliance in the real estate and employment; reasonable accommodations; non-discrimination; fair housing; sexual harassment internal investigations and gender sensitivity issues.
Ken is well-qualified as a mediator and as an arbitrator in all manner of business, employment and contractual disputes, real estate and construction. He is the Maryland and Washington, DC representative for Construction Dispute Resolution Services, LLC., an international provider of construction ADR services. He served in leadership positions on the MD State Bar Association Construction Law Section Council and the MD State Bar Association Alternative Dispute Resolution Section Council. Currently he is co-chair of the Montgomery County Bar Association ADR Section.
Ken has substantial first-party real estate development and construction management experience including mixed use office/retail/residential projects; Intermediate Care Facility for the Mentally Retarded; Adolescent Psych-Ed Facility (tenant: DC Government Public Schools); Half-way houses for alcoholics in recovery; headquarters of Maryland Higher Education Commission (tenant: State of MD); methadone clinic (tenant: Anne Arundel County, MD); historic renovations; restaurant build-outs; apartment and office building development and condominium conversions. Ken is proficient in commercial and retail leasing, residential property management and brokerage sales management operations.
Bar-Adon & Vogel, PLLC and Metro Legal Solutions ®

Attorneys and Counselors-at-law

Admitted to practice law in State and Federal courts in Maryland and Washington, D.C.

Construction Dispute Resolution Services, LLC

An international company devoted to providing ADR to the construction industry.

State Representative for Maryland and Washington, DC

Vogel Realty, Inc.

Real Estate Broker's licenses in Maryland, Washington, DC and Virginia
Vogel Builders, Inc. (Previous).
BAR ADMISSIONS
United States Supreme Court

District of Columbia Court of Appeals

U.S. District Court for the District of Columbia

U.S. Court of Appeals for the District of Columbia

Maryland State Court of Appeals

U.S. District Court for the State of Maryland
PROFESSIONAL ASSOCIATIONS
Bar Associations:
American Bar Association

Maryland State Bar Association

District of Columbia Bar Association

Montgomery County Bar Association

Simon E. Sobeloff Bar Association
Montgomery County Bar Association, active in the ADR Section (co-Chair 2015 to present); District Court Bench-Bar Committee; Commercial Litigation Section and Real Estate Section. Past Bar Leadership Service includes the Continuing Legal Education Committee. Section memberships have included Employment and Intellectual Property law.
Maryland State Bar Association leadership positions: Construction Law Section Council (2012 - 2015) and the MD State Bar ADR Section Council (2009-2012). Membership in bar sections have included Alternative Dispute Resolution, Real Estate, Construction.
Greater Capital Area Association of Realtors®
Prior Committees: Professional Standards; Contract and Clauses
District of Columbia Association of Realtors®
Prior Committee: Public Policy
Property Management Association
International Council of Shopping Centers
As a general contractor and construction manager, previous memberships included
the National Association of Home Builders (NAHB), the Suburban Maryland Home Builder's Association and the Apartment and Office Building Association (AOBA). As an entrepreneur, Ken was a member of the California and Merced Chambers of Commerce and the California Restaurant Association.
EDUCATION AND TRAINING
Ken is a cum laude graduate of Duke University in Durham, North Carolina. He earned his law degree at The American University, Washington College of Law, in Washington, D.C. Ken completed a two year graduate program in Psychology (counseling skills and theory) at the University of Santa Monica in California.
ADR Training: Ken received extensive Alternative Dispute Resolution (ADR) training as a mediator and arbitrator, including training provided by the Maryland Courts, MICPEL, Construction Dispute Resolution Services and Mediation Matters. His course work includes Mediation; Collaborative Law; ADR in Maryland Circuit Courts; Theory, Practice and Rules of Arbitration; Advanced Alternative Dispute Resolution; and Dispute Review Boards.
Ken completed construction courses in Construction Business Management, Construction Estimating and Solar Energy.
PROGRAM PRESENTATIONS
"Sports Arbitration"
Bar Association of Montgomery County Law Day, April 22, 2016
Program chair and panelist

"Advanced Alternative Dispute Resolution"
Bar Association of Montgomery County, March 10, 2016
Program planner and presenter. Mediator CLE training per MD Rule §17-205

"What Do Clients Want? Representing Architects, Contractors and Developers, Straight from the Source"
Maryland State Bar Association, Construction Law Section Program
Program Co-Chair, Panelist and Moderator, February 25, 2015

"Construction Contracts, General Conditions, Risks and Damages"
Maryland State Bar Association, Annual Meeting
Program Co-Chair and Panelist, Continuing Legal Education program, June 12, 2014

"Practical Issues in Construction Law: Technical Defenses to Construction Claims"
Maryland State Bar Association Annual Meeting
Presenter and Seminar Co-Chair. Continuing Legal Education program, June 13, 2013

"Recent Legislative Developments Affecting Construction"
Maryland State Bar Association, Construction Law Section
Presenter and Program co-Chair, January 30, 2013

"Mediator Mindfulness"
Maryland State Bar Association, ADR Section Program, March 13, 2012

"Advanced Construction ADR- Commercial Disputes"
Maryland State Bar Association, ADR Section and Construction Law Section joint Continuing Legal Education program, June 9, 2011
"How to Save Time and Money Using Alternative Dispute Resolution"
Maryland State Bar Association, ADR Section webinar, January 26, 2010
with Jonathan Rosenthal, Esq., District Court of MD ADR Director

"The Use of Mediation and Arbitration to Resolve Disputes and Lawsuits"
Joint program with the Maryland State Bar ADR and New Practitioners Sections, January 20, 2010

"New Tricks for Old Mediators: Alternative Methods of Structuring Mediation"
Maryland Mediators Convention, December 5, 2008

"A Trial Lawyer's Guide to Successful Alternative Dispute Resolution"
Montgomery County Bar Association Law Day, May 2, 2008

"County & Municipal Laws & Regulation"
Montgomery County Bar Foundation, April 28, 1998

"Sale of a Business: Tax Matters For The General Business & Corporate Lawyer & CPA"
Joint Program with the Montgomery County Bar Foundation and the Maryland Association of Certified Public Accountants, CLE/CE class, December 10, 1996

"Real Estate Tax" CLE Breakfast Seminar
Montgomery County Bar Foundation, April 18, 1996

"Use of Psychological Expert Witnesses in Criminal Evaluation and Sentencing"
Montgomery County Bar Foundation, CLE Class, April 17, 1996

"Use of Psychological Expert Witnesses in Personal Injury Litigation"
Montgomery County Bar Foundation, CLE class, April 11, 1996
PUBLISHED ARTICLES
"Conflicts of Use; Conflicts of Representation"
University of Baltimore Journal of Land and Development: Vol. ___; Iss __, Article ___ (2016) (accepted for publication)
"Binding Mediation?"
Montgomery County Bar Newsletter, September 2016
"What's the Scoop on Binding Mediation?"
Bar Bulletin (MD), September 2016
"A Perfect Hand: Arbitrating New Home Warrantees"
Bar Bulletin (MD), September 2016
"Judges Don't Make House Calls"
Maryland Bar Journal, Jan/Feb 2016
"Psychology of Resolving Construction Disputes"
Bar Bulletin (MD), May 2013
"Alternative ADR for Construction Disputes: A Litigator's Perspective"
Maryland Bar Journal, March/April 2012
"Mediating Home Improvement Construction Disputes"
MD State Bar ADR Section Newsletter, 2009
"Bringing Peace to the House: Mediating Home Improvement Disputes"
ACResolution magazine (Association for Conflict Resolution), Fall 2008