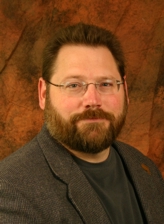 LARRY COTE'
GENERAL OVERVIEW
Larry's legal practice emphasizes mediation and arbitration, and he also has extensive experience managing a land clearing and logging company with multi-state operations. His years in the construction industry have provided him with a thorough understanding, skill, and practical knowledge in the areas of construction siting, zoning, environmental permitting, land clearing and site preparation, right of way and landowner issues, and pipeline and power transmission construction and maintenance concerns. Larry's construction knowledge, business management expertise, and blue-collar work experience, added to his legal, arbitration and mediation skill creates a highly effective base that enables him to provide skillful and successful alternative dispute resolution services.
Larry takes pride in structuring fair, efficient, and professional mediation/arbitration experiences for parties seeking alternatives to litigation. He has found that solutions reached through mediation, arbitration, and other forms of alternate dispute resolution create the highest possible levels of satisfaction for everyone concerned. Larry is more than willing to travel as necessary and looks forward to the opportunities his affiliation with Construction Dispute Resolution Services will bring to his practice.
EDUCATION and TRAINING
Obtaining his formal education while working and raising his children as a single parent, Larry received a B.S. in Criminal Justice with honors from the University of Wisconsin and then graduated with Public Interest Honors from Marquette University Law School in Milwaukee. Trained in alternative dispute resolution, arbitration, mediation, collaborative family law, and non-violent communication, Larry has also completed training through the Better Business Bureau's Business dispute and Autoline programs. Specific to the construction industry, Larry has not only completed a comprehensive program focusing on construction arbitration, but also has training dealing with land dispute mediation between units of government, developers and landowners.
PROFESSIONAL BACKGROUND
Currently a solo legal practitioner, Larry has experience as a dedicated advocate for a broad spectrum of clients including unions and their members, contractors, insurance companies, and individuals. His practice includes mediation, arbitration, collaborative family law, employment and civil rights cases, criminal cases, and general business matters. While working his way though college, Larry was employed in the printing industry and functioned as the union steward for his collective bargaining unit; he was also a member of the Industrial Safety Committee.
AFFILIATIONS
Larry is a member in good standing of the Wisconsin Bar Association and is a member of the Labor and Employment Section of the State Bar. He is also admitted to practice in Federal District Court for the Eastern District of Wisconsin. Additionally, Larry is the Board Secretary and Executive Board Member of the Felmers Chaney Correctional Center Advisory Board. Larry is also a member of the Wisconsin Association of Mediators (W.A.M.).