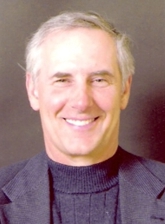 GENERAL OVERVIEW
Mike Warmington began his own general contracting company in 1977 concentrating in additions and new home construction. In 1994 a previous client approached him to act as Construction Manager for a 50,000 square foot warehouse addition and 48,000 square foot manufacturing plant, developing the commercial side of his firm. His construction company has continued working in both the residential and commercial areas since that time. The largest commercial project involved building an $11 million dollar new field house and equestrian center for a private girl's school.
Mike's first involvement in a form of ADR was by becoming an expert witness in the construction industry, the first case relating to a masonry dispute. He has performed this function numerous times. His experience as an expert witness sparked his interest in mediation and arbitration. His involvement in two of his own disputes convinced him that mediation and arbitration would have a high success rate therefore beginning his pursuit in becoming a mediator/arbitrator.
Construction disputes arise among owners, architects, contractors, sub-contractors and suppliers on a constant basis. Mike's extensive field experience has enhanced his ability in resolving construction disputes successfully. He is able to sift through perceptions and determine viable solutions.
Education and Training
● Cleveland Engineering Institute (Associate Degree in Architectural Engineering & Design 1972)

● Construction Industry Arbitration Workshop, 9/03, American Arbitration Association

● Alternative Dispute Resolution, Winter Session 04, Ohio University

● Basic Mediation, 04/04, Cleveland Mediation Center

● CDRS Construction Arbitration Training, 9/05
Civic Affiliations
● Painesville Chamber of Commerce Entrepreneurial Center Task Force

● Small Business Administration Loan Committee

● Lake County Small Business Assistance Corporation