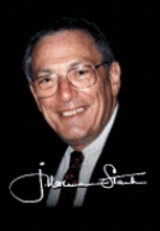 GENERAL OVERVIEW
ABOUT THE ATTORNEY / REGISTERED ARCHITECT :

J. NORMAN STARK, is an Attorney-at-Law, a Registered Architect, (AIA, NCARB) Registered Landscape Architect (OH), Graduate Interior Designer, Planner, and Senior Appraiser (ASA).
A graduate of the Rhode Island School of Design (BFA), Kent State University School of Architecture (B. Architecture) and Cleveland-Marshall College of Law, Cleveland State University (Juris Doctor), Mr. Stark is the author of LEGAL ACTION© and CONSTRUCTION LAW BRIEF©. He is also the co-author of CONSTRUCTION CLAIMS INVESTIGATION WORKLIST© which has been well received in the United States, Canada, and abroad. He has also taught and lectured at Cleveland State University, and at numerous state and national conventions and seminars. A contributing editor to national publications of construction, profession, trade and specialty features, he is also the co-author or numerous articles in various national and international publications. Recently, he authors and publishes monthly CONSTRUCTION LAWLETTER, BUSINESS LAWLETTER, and PUBLIC CONSTRUCTION WORKS newsletters on current developments in construction, the construction-related professions, and the law.
Mr. Stark is the co-author and Attorney-commentator of "On the Dotted Line - - - - -a Capsule Look at Law " ©, previously featured daily, for three years, on Radio Station WCLV-FM 95.5; M.C.D. Stark, co-author, Producer and Director. He is a Corporate Member of the American Institute of Architects (AIA) and Architects Society of Ohio (ASO), Professional Member of the Construction Specifications Institute (CSI), and Senior Member, American Society of Appraisers (ASA). He is an active member of ABC, Cleveland Chapter. He holds current professional registration as a Registered Architect in Ohio, and nationally, with the National Council of Architectural Registration Boards (NCARB). Appointed by former Ohio Governor, now Senator George V. Voinovich, Mr. Stark served as a Member of the Ohio Board of Building Standards from 1997 to 2001.
ABOUT THE ARBITRATOR, MEDIATOR, AUTHOR / SEMINAR SPEAKER:

Mr. Stark has served as Chairperson of AAA Arbitration Panels, and as Arbitrator in Court-Appointed Arbitration, and as a Mediator in Court-Ordered Mediation proceedings. He has also testified as an expert witness for the State of Ohio, and for individuals, counsel, and business entities in construction-related matters. He has served as Counsel to general contractors and subcontractors.
With a professional and personal interest in environmental law, Mr. Stark is also the inventor and holder of two U.S. Patents, one Canadian Patent and one in Mexico. He is the current holder of exclusive U.S. Trademark registration for METLCAP, a service and technology for the environmental treatment and remediation of the eight hazardous RCRA metals wastes.
A Member of the American Bar Association (ABA), Cleveland and Cuyahoga County Bar Associations, Mr. Stark has been an active Member of the Ohio Association of Trial Lawyers (OATL) and ABA Forum on the Construction Industry. He is engaged in active construction, business, and the professional practice of law, commuting frequently between his home and office in Sarasota, FL to his principal office in Cleveland, Ohio.