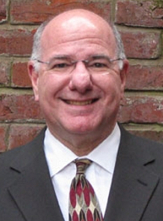 GENERAL OVERVIEW
Ron Wiesenthal is one of St. Louisí most experienced mediators. He is a full time mediator and the owner of the St. Louis Mediation Center. Wiesenthal is a graduate of The University of Texas at Austin (Bachelor of Arts, 1969) and The University of Missouri-Kansas City School of Law (Juris Doctor, 1972). He is licensed to practice law by the Supreme Court of Missouri as well as the Supreme Court of Texas, where he is also Board Certified in Real Estate Law. Prior to becoming a full time mediator, Wiesenthalís law practice included the representation of builders, engineers, developers, landlords, tenants, purchasers and sellers in a variety of litigation and transactional matters concerning the design and construction of improvements to commercial and residential real estate.
He began his career as a mediator in 1991 with his graduation from the Attorney-Mediator Institute in Dallas. Wiesenthal has completed more than one thousand mediations to date. He is a regular attendee at advanced mediator courses and has spoken and written on the subjects of mediation and real estate law.
As the owner of the St. Louis Mediation Center, Wiesenthal provides parties with modern comfortable facilities designed specifically for the mediation of disputes. Since he no longer practices law, he has no distractions from the dispute in front of him and no conflicts with any party. For more and detailed information concerning Ron Wiesenthal , visit his web site at www.stlouismediation.com.
EDUCATION
1969, Bachelor of Arts, The University of Texas at Austin

1972, Juris Doctor, University of Missouri-Kansas City
LICENSES AND CERTIFICATES
1972, Texas Supreme Court

1973, United States District Court, Southern District of Texas

1974, United States Court of Appeals for the Fifth Circuit

1978, United States Supreme Court

1983, Texas Board of Legal Specialization-Real Estate Law

1991, Attorney-Mediator Institute

1994, A.A. White Dispute Resolution Center (University of Houston)

2003, Certified Neutral, United States District Court, Eastern District of Missouri

2004, Missouri Supreme Court