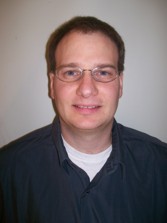 GENERAL OVERVIEW
Started with a nationwide architectural firm, progressing to Project Architect and Construction Administrator working on hospitality, municipal, educational, retail, assisted living, and multi-unit residential projects. Duties as a Project Architect included organization and management of the development of construction documents, development and evaluation of project schedules and budgets, and management of client relations. Duties as a Construction Administrator included participation in the bid process, construction observation, management of submittal review process, investigation and response to contractor's requests for interpretation, coordination of technical design related issues, certification of applications for payment, evaluation of change order requests, and management of client relations.

Experience has been coupled with current CPS responsibilities as a key consultant, providing project representation and management, construction management, scheduling and estimating, claims management and analysis, dispute resolution support, operational audits and evaluations services on a wide range of projects including hospitality, educational, retail, multi-unit residential, stadiums, penal Institutions, office buildings, medical facilities, universities, water/waste water, theaters/museums, laboratories, warehouse/distribution, and manufacturing/processing. In addition, provides standard of care analysis and review of program and design issues for CPS.

Adjunct professor at Northern Kentucky University in construction technology department instructing "Construction Materials" and "Design-Build".
EDUCATION
University of Cincinnati, Cincinnati, OH
Bachelor of Arts: Architecture

Northern Kentucky University, Highland Heights, KY
Bachelor of Science: Industrial Technology - Construction


Professional Associations
American Institute of Architects

Design Build Institute of America – Former Ohio Valley Chapter Marketing Committee Chair and Ohio Representative

Columbia Tusculum Community Development Corporation – Former Secretary
Professional Employment History
Construction Process Solutions, Ltd
Construction Claims Consultant

Cole + Russell Architects
Project Architect/ Construction Administrator

Architects Associated
Draftsman
Selected Direct Project Experience (1992 – 2000)
Acting as Project Architect or Construction Administrator
Marriott Hotel Des Moines, IA
$20,000,000 renovation and conversion of an existing 9 story Ramada Inn with pool/recreation, restaurant, and conference center into a full service Marriott
Homewood Suites Washington, D.C.
$16,800,000 new 8 story 175 unit hotel and underground parking garage
Oak Hills Elementary schools renovation Cincinnati, OH
$15,000,000 renovation of 5 elementary schools
Marriott Hotel San Antonio, TX
$11,000,000 renovation and conversion of an existing 11 story Holiday Inn with pool/recreation, restaurant/interior atrium, and conference center into a full service Marriott
Savery Hotel Des Moines, IA
$10,000,000 renovation of a 12 story 1904 historic hotel in downtown Des Moines, IA located on the skywalk, including rooms, lobby, and conference center
Homewood Suites Billerica, MA
$8,000,000 design/build turnkey 4 story hotel
Marriott "Mapleridge" elder care communities Palm Springs and Hemet, CA
$4,800,000 prototype elder care community - 6 cottages with 14 residents each and 1 community cottage
Fairfield Fire Station #2 Fairfield, OH
$1,200,000 demolition of an existing and construction of a new fire station
Hamilton County General Health District Cincinnati, OH
$850,000 existing office building renovation
Liberty township fire station addition Liberty Township, OH
$750,000 pre-engineered metal building addition
Kroger grocery retail stores OH and KY
Various renovations, additions, and new stores
Selected Experience (2000 – Current)
$28,000,000 Building conversion to condominiums in Downtown Cincinnati
$15,000,000 Insurance company data center reconfiguration
$11,000,000 mixed use (commercial and residential) project
$9,500,000 Building façade and retail space renovation of the first two floors of a high rise office tower in downtown Cincinnati
$3,000,000 Fidelity investments and Jared Jewelry retail buildings
$1,000,000 Insurance company office renovation
Ohio State Architect's Office Policies and Procedures Manual Development
Construction contract audit services:
$20,000,000,000 Ohio Schools Facilities Commission school building program construction management audit services

Review of design status of a $43,000,000 minor league baseball stadium scrapped during design
• Pre-Design services:
$212,000,000 Wright Patterson Air Force Base Institute of Aerospace Medicine Pre-design-build RFP schedule and estimate analysi

State Auto corporate office expansion including existing facility evaluation, program/scope review, preliminary design, cost estimate and preliminary project schedule

North American Properties multifamily development site plan feasibility analysis
• Risk management constructability review services:
$15,000,000 Southern Ohio Veterans Home
$11,000,000 Central State University 73,000 S.F. education and natural sciences building
$10,500,000 Ohio River Valley Correctional Facility new housing unit
$10,000,000 Ohio Department of Agriculture, 30,000 S.F. Taft Plant Laboratory
$8,500,000 Marysville National Guard 43,000 S.F. Training and Community Center
$3,900,000 Ohio State Penitentiary exterior recreation units addition
$2,000,000 Ohio Valley Goodwill Industries 24,000 S.F. retail store in Mt. Moriah
$1,500,000 Ohio State Architect's Office renovation
$1,000,000 Northcoast Behavioral Healthcare, Cleveland Campus building renovation
$700,000 Ohio Fire Marshall Forensic Lab addition and renovation
$700,000 Southeastern Correctional Facility warehouse and vehicle maintenance facility
• Claims analysis and development, including on following projects:
$3,500,000 claim by engineer and analysis of $4,000,000 contractor delay counter-claim on turnkey manufacturing facility
$3,500,000 claim by owner/ design-builder for delay and disruption against architect engineer of 20 story hotel complex
$3,000,000 claim by owner/design-builder for delay and disruption against architect engineer of 9 story hotel parking garage complex
$2,000,000 claim by owner against the architect of an aquarium project
$1,000,000 claim by mechanical contractor for time extension and scope change against owner of a performing arts theater
$1,000,000 claim by design/builder for disruption and delay on feed additive process plant
$1,000,000 claim by owner for errors and omissions against bridging architect of major league baseball stadium
$800,000 acceleration claim by contractor on renovation of university student union marketplace
$620,000 claim by a contractor for delay and loss of productivity on an addition and renovation of a high school
$600,000 claim by electrical contractor for a loss of productivity on the construction of a K-12 school
$500,000 delay and disruption claim of GC on water treatment plant
$500,000 extended duration claims by electrical contractor against owner of university rec center.
$500,000 claim by sewer contractor for loss overhead during suspension of the installation of a relief sewer
$400, 000 weather delay claim of GC on movie theater multiplex and analysis of $7M owner quality and lost revenue counter-claim
Review of issues and impacts surrounding a condominium conversion building collapse
• Scheduling services:
$55,000,000 Summit Behavioral Healthcare, schedule review consultation
$10,500,000 Ohio River Valley Correctional Facility new housing unit, schedule preparation and monthly updates
$1,500,000 Ohio State Architect's Office renovation, schedule review consultation
• Project close-out services:
$35,000,000 senior living community campus
600,000 S.F. food distribution and warehouse facility
$18,000,000 minor league baseball stadium
$6,000,000 multi-plex movie theater
$3,500,000 Beavercreek Fire Station
• Facility Assessments:
24,700 S.F. HUD replacement reserve estimate for Goodwill Village Apartments
100,000 S.F. Facility ADA Survey for Ohio Valley Goodwill Industries
94,000 S.F. Property Condition Assessment for Hamilton County Development Company
Miscellaneous property condition assessments of potential retail spaces for Goodwill
• Testimony Experience(2003)
Miamisburg Cabinets vs. Jindal Builders
Case # 02 CVF 01073, Fairfield Municipal Court
Fact Witness
Deposition Testimony