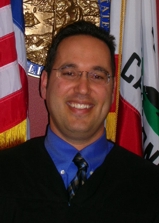 GENERAL OVERVIEW
Hon. Keith Schulner, MBA, MDR, is uniquely qualified to help you with your construction issues in that he earned a Master of Dispute Resolution, has construction litigation experience as an attorney, and acted as a mediator and arbitrator for construction issues. He has helped thousands of people resolve their disputes. Have him help you.

Keith Schulner, as a trial attorney, worked for plaintiffs and defendants and tried cases before juries and judges. He received worldwide recognition for his leadership role in a multimillion-dollar dispute that was successfully mediated. He has appeared in the media including CNN, NBC, Dutch Television, The Los Angeles Times, Money Magazine and The Wall Street Journal. He earned the highest rating possible, AV, from Martindale-Hubbell's Peer Review Ratings which "shows that a lawyer has reached the height of professional excellence. He or she has usually practiced law for many years, and is recognized for the highest levels of skill and integrity."

Judge Schulner realized he was gifted with the ability to help people understand when it was in their best interest to settle and how to structure a settlement for maximum benefit. He knew that mediation would be an excellent use of these talents. To better help people with disputes and complicated financial or business problems, he earned a full Master of Business Administration (MBA) merit scholarship and was the first attorney to graduate with an MBA and Master of Dispute Resolution (MDR) from Pepperdine, which tied Harvard for having the best Dispute Resolution program in our nation.

Judge Schulner has facilitated settlements as a Judge Pro Tem and Mediator in California's Superior Courts. He has served as an arbitrator for the California Bar and Superior Court as well as a neutral for other organizations (see PROFESSIONAL EXPERIENCE below.) He lectured about dispute resolution at the University of California Santa Barbara, taught Conflict Resolution at the University of Phoenix and Pepperdine graduate school and appears in Marquis' prestigious Who's Who in American Law, Who's Who in America, and Who's Who in the World.
EDUCATION
M.D.R., Pepperdine Straus Institute of Dispute Resolution 2000
GPA 87 (90 = A, 87 = A-)
M.B.A., Pepperdine University, School of Business and Management, Malibu, 2000
GPA 3.8 GMAT 770/800 (730 is top 1% for combined Verbal and Quantitative Skills); Earned full merit based scholarship at the internationally recognized MBA program; worked with Dean Goodrich and Dr. Lowry to create a program combining an M.B.A. with a Masters in Dispute Resolution; was the first such graduate from Straus, which tied Harvard as having the best Dispute Resolution Program in the United States; Externships with California Academy of Mediation Professionals and UCSB Ombuds Office

J.D., Loyola Law School Los Angeles and Admitted to California State Bar 1992
Bar number 162937; Dean's List; Competed in Moot Court Acted as a General Relief Advocate for Public Counsel Homeless, Advocacy Project, Externships with Los Angeles County Public Defender, Burbank City Attorney's Office, Protection & Advocacy (non-profit organization helping physically and mentally disabled people), and the Los Angeles City Attorney's Office

B.A., University of California Los Angeles, Economics / Business Management 1989
Dean's Honor Role; Ombuds Mediation Program Graduate; SPE Fraternity: Founder, Executive Board Member, Social Chair, Most Accomplished Active; UCLA Crew Team member; Martial Artist (Judge Schulner is a black belt); Pre-Law Society Treasurer and President
Dispute Resolution experience
Judge
California Unemployment Insurance Appeals Board, Oxnard Office of Appeals, CA 2004 - Present
Hear and rule on cases as an administrative law judge for the board, which hears cases involving unemployment, disability and employment tax issues. Keith was promoted after earning the second highest promotional exam result in California at that time.

Principal Mediator, Arbitrator, Consultant 1997 – Present
Neutral4Hire.com, Oak Park, CA
Settled hundreds of cases saving participants millions of dollars in litigation costs by mediating or arbitrating construction, business or personal disputes, especially those with complicated financial matters; advise clients regarding business, financial, conflict resolution, negotiation and communication matters; speak about negotiation and conflict resolution subjects. Act as Judge Pro Tem for Superior Court saving the government thousands of dollars in trial costs sitting as Judge for Mandatory Settlement Conferences for Presiding Judges. Handled every aspect of forming and running a new, profitable, business including creating, negotiating and writing up contracts for strategic partnership formation; planned and executed marketing strategy; created web pages; formed spread sheets and data processing files to track financial and client information; prepared and filed tax returns; mediated, litigated, arbitrated, and consulted for construction, personal, family and business disputes. First place winner of eNegotiation International negotiation contest (used SmartSettle, an online or in person program especially useful in multi-issue negotiations and mediations.)
Arbitration and Mediation Panels 1998 - Present
-CDRS National Panel of Construction Dispute Resolution Specialists
Help people resolve construction disputes
-Ventura County Superior Court
Arbitrate and/or mediate Superior Court cases including construction issues
-Los Angeles County Superior Court
Arbitrate and/or mediate Superior Court cases including construction issues
-Construction Arbitration Services, Inc
Arbitrate home warranty and construction defect issues
Mediated hundreds of disputes online
-National Arbitration Forum
Act as a professional neutral to resolve disputes
-The Office of The Independent Administrator
On arbitration panel for disputes between Kaiser Foundation Health Plan, Inc. and its health plan members in California
-National Center for Dispute Settlement (NCDS)
Arbitrate cases including warranty for automobiles and homes

-NASD Securities Exchange
Arbitrated hundreds of disputes involving Ford Motors
- Southland Regional Association of REALTORS
Mediate Real Estate disputes

-United States Bankruptcy Court
On panel to mediate Bankruptcy disputes
As a professional neutral, Keith has helped hundreds of people and organizations settle their cases in a variety of issues included the below.
A.S. Gillespie & Associates
AAA / Automobile Club Insurance
Allan K. Cutler, Attorney at Law
Allstate Insurance Company
Beach, Procter, McCarthy & Slaughter
Bonne Bridges Mueller O'Keefe & Nichols
Bragg, Short, Serota & Kuluva
Carroll, Kelly, Trotter, Franzen & Mckenna
Catholic Healthcare West
Charlie's Fixtures
Chubb Group of Insurance Companies
CHW Risk Services
Cline & Associates
Cunningham & Lindsey
Early, Maslach, Rudnicki & Rossnagel
ETS Express Inc.
Explorer Insurance Company
Farmers Insurance
Gilbert, Kellly, Crowley & Jennett
Girardi and Keese
Hacker, Kanowsky & Braly, LLP
HCN Realty
Hornberger & Brewer, Attorneys at Law
Houlé & Houlé
Jack L Mattingly, APC
Keating & Keating
Klein, Testan & Brundo
Kuzyk Law
Law Office of Robert J. Waechter
Law Offices of Amante A. Pimentel
Law Offices of Brian S. Weinberger
Law Offices of Brownwood & Rice
Law Offices of Chapman, Gluckman & Dean

Law Offices of Craig A. Humphrey Esq.
Law Offices of Douglas J. Schiffer
Law Offices of Eugene Egan
Law Offices of Gregory J. Khougaz
Law Offices of Hausman & Sosa, LLP
Law offices of Hawkins, Schnabel, Lindahl & Beck
Law Offices of Isaac Nalive
Law Offices of J. Grant Kennedy
Law Offices of Jeffrey S. Reichman
Law Offices of Knapp, Marsh, Jones & Doran
Law Offices of Larry A. Rothstein
Law Offices of Lawrence W. Scott, MD & Associates
Law offices of L. M. Schulner & Associates
Law Offices of Marsha Munemura
Law Offices of Mohammad Nadim
Law Offices of Neil F. Schwartz
Law Offices of Nolan B. Henderson
Law Offices of Peter R. diDonato
Law Offices of Rex Parris
Law Offices of Richardson, Bambrick, Cermak & Fair
Law Offices of Robert B. Treister
Law Offices of Spile & Siegal, LLP
Law Offices of Tabone A Professional Corporation
Law Offices of Zimmerman & Kahanowitch,
Leon D. Fleishman, Attorney at Law

Lewis, D'Amato, Brisbois, & Bisgaard, LLP
Liberty Mutual Insurance Company
Los Angeles City
Los Angeles County
Lowthorp, Richards, McMillan, Conway & Templeman
Major Properties
Manning & Marder, Kass, Ellrod, Ramirez
Metropolitan Transportation Authority (MTA)
Mercury Insurance
Michael S. Mischel & Associates
O'Connor & Martin
Osborn & Associates
Paul and Janofsky
Pacific Employers Insurance Company
Pacific First
Pritchett~Rapf & Associates Realtors
Progressive Insurance
Prudential Property and Casualty Insurance Company
RE/MAX
Robert A Lisnow A Prof. Corp
Rosen and Loeb
Royal Specialty Underwriting Inc., (RSUI)
SAFECO Insurance
SBC Pacific Bell
Schaffer, Lax, McNaughton & Chen
Shane & Digiuseppe
Spray, Gould & Bowers
Stone, Rosenblatt & Cha
The Doctors' Company
Travelers Property Casualty, A member of Citigroup
Wood & Bender
As a professional neutral, Keith has heard and decided many issues involving hundreds of participants including the below:*(# is number of cases heard with entity, individual's names are not listed unless part of an entity):
21st Century Insurance
A1 Niles Smog
Academy 123
A-C Construction
Act One *(2)
Action Family Counseling
Acoustical Concrete Floor Systems Inc.
Adee Honey Farms
Advanced Wireless
Adventist Health
Aegis Medical Systems
Aeros Aeronautical System
Affinty Life Style
Agoura Family Practice
Air Vol Block, Inc.
Albertson's *(3)
All Homecare LLC
All Seasons Flowers LLC
Alternative Care
Aluminum Precision Products
Always Fresh Food Mart
American Cleanup Masters
American Connection
American Safety Services
American Studios Inc.
Ameriquest Mortgage
A Natural Balance
Anthony Perez, D.D.S
Alpine Solution
Armellini Express Lines
Army & Air Exchange Services
Arrowhead General Insurance
Arvin-Edison Water
Aspludh Tree Expert Co.
Aureus Medical Group
Aurora Vista Del Mar Hospital
AutoZone *(2)
AWCS Medical Incorporated
Bakersfield Pool Plaster
Bargain Wholesale
Baxter Health Care
Beach Motel Partners
Bear Valley Lodge
Ben Griffes
Best Buy
Bishop Diego High School
Bio-Rad Laboratories
Black Meeting and Tourism
Bloomingdale Federated DP
Blum & Sons Electric, Inc.
BMW Management, Inc.
BNY Western Trust Inc
Brandi Dental Lab
Braun Property Management
Break Masters
Bud of California *(3)
Burger King
California Community Hospital
California Industrial Rub
California Nursing Care
California State University Bakersfield
Cal-Penn
Carrington of Bakersfield
Cemex, Inc
Center for SR Employment
Central Cal Kenworth
Central City Cooling, Inc.
Central Coast Shuttle
Central Coast Vineyard Team
Centre for Neuro Skills
Cessna Pilot's Association
Champagne French Bakery
Chatsworth Mobil Home
Chi-Chi's Pizza, Inc.
Child Development Inc.
Child Development Resources
Christensen, Miller, Fink, Jacobs, Glaser, Weil & Shapiro, LLP
Circle K
City Auto Body
City Auto Group
City National Bank
City of San Jose
C. M. Meiers Co. Inc.
Coast Hills Federal Credit Union
Coast to Coast Manpower
Cole Haan
Community Management Specialist, LLC
Community Memorial Hospital (CAHHS) *(3)
Computer Associates
Concoran State Prison
Contact Lens Center
Continental Labor
Cornerstone
Costco Wholesale
Cosmetic Specialist, LLC
Country Care
Countrywide Home Loans Inc. *(7)
County of San Luis Obispo
County of Ventura *(3)
Creative Care Inc.
Creative Engineering Concepts
Cross Roads in Health
Cumberland, Coates & Duenow
Damon & Pythias
Dandee Transportation
Data Systems Worldwide
Delaware Electro Industries
Den-Mat Corp
Dennis Allen Associates
Dennys
Department of Navy Morale
Diagnostic Medical Imaging
Digital Imagination
Dolex Dollar Express
Downey Savings & Loan
Draeger Const
Dr. Brian Beres, DDS
Dr. Cole and Dr. Clark
Dr. Gary Van Deventer
Dr. Robert Freeman
Dr. Steinberg
Drum Workshop, Inc.
Durotech Co *(2)
El Paseo/Harry's Plaza Cafe
Empire Mortgage Corp
Ernie Ball Inc.
Epiphany Care Homes Inc
Ethan Allen Inc.
Event Solutions International
Exact Staff, Inc.
Exchange Bank
Executive Home Loans
Extended Stay America
Extraordinary Events
Fashion Form
Fat Cats Cafe
FedEx Kinko's
Ferguson Enterprises Inc. *(2)
Field
Fine Wood Interior
First American
First Class Services Inc.
First Regional Bank
Five Star Quality Care
Food Brand LLC
Food Maxx/Save Mar Supermarket
Ford Motor Company *(hundreds)
Fresh Express
G.T. Water Products, Inc.
Galaxy Logistics
Garrett Custom Trailers
G/G Industries
Geoffrey Hayden Attorney At Law
George L Mee Memorial Hospital
Global Motorsports Group
Golden State Drilling
Goleta Union Elementary
Golf N Stuff
Good Grub
Good Samaritan Hospital *(2)
Grand Estate Sales
Grandvista Hotel
Haas Automation, Inc
H & H Intl Corp
Harbor Freight Tools
Harrison Hardware
Harry's Plaza Café
Hawaiian Gardens Casino
Health Quest Home Care
Health Net of California
Heritage Ranch Owners
High Desert Avionics *(2)
Hilton Hotel
Hollywood Rentals Production Service
Holguin, Fahan & Associates

Home Depot
Honda
Hotel Mar Monte
Hotel Santa Barbara
Hot-Wire Agency
Hunt Enterprises
HR Staffing
Hydrex Pest Control
I.A.B.A.
Idleaire Technologies *(2)
Interport Freight Systems
Interscope Pathology
Issac
James E Slaughter, DMD
James M. Udall, Inc.
James W. Lin, MD
Jaramillo Enterprise
JC Penney Corp Inc *(2)
Jeffrey S. Kopelow DDS
Jim's Machining
Johnathan Charley DBA Verdugo City
JTL Construction
Jungletoy LLC
J W Concrete Inc
Kaiser Permanente Hospital
Kelly Services *(4)
Key Energy Services
Kids Kicking Cancer, Inc.
Kinko's
Kirschenman Enterprises
Knowledge Learning Corporation
Jeld-Wen
Laidlaw Transit *(2)
Land America Southland
Landmark Landscaping
Laura Fathi D.D.S.
Law Offices of Jody Moore
Lazy Acres Market
Lexus of Oxnard
LF Staffing Labor Finders
Logistics America Inc.
Loma Linda University
Long's Drug Store
Lopez and Sons
Los Angeles Unified School District *(2)
Los Virgenes Unified School District
Lovan Dzyn
Lowthorp, Richards, McMillian, Miller, Conway & Templeman
Lucia Mar USD
Magnatek
Mail Call
Mainstay Business Solutions
Manchester Financial
Mark Doss Trucking
Mar Pizza Inc.
Marthas Village & Kitchen
MCCS 29 Palms
McDonalds *(2)
Mc Namara Realty
Mid-Valley Athletic Club
Medstaff
Meridians Café
Michael's Craft Store
Military Deli Bakery Services
Miller Nissan
Mission Grill Inc.
Mission Linen Supply *(3)
Mission Produce Inc.
M & N Printing *(2)
Modular Systems Specialist
Motion Picture Television
Motor Cars West
Mrs. Gooch's Whole Foods
Mt St Joseph – St Elizabeth
National Construction Rental
Nelson Concrete Cutting
Nissin Foods
Nordstrom
Novo 1
Nurses Internet Staffing
Nu-Tech Pest Management
Nuvet Labs
Office Depot
Ojai Valley School
Ojai Valley Surplus
Olive Drive Texaco 14
OSI Collections
Osterloh Optometry
Ottavios Italian Restaurant
Oxnard Family Circle
Oxnard Performing Arts
Pacific Bell Telephone Company
Pacific Dental Services
Pacific Gas and Electric
Pacific Mechanical Contractors
Pacific Protection Services
Pacific Rail Systems
Pacific Vehicles Processors (2)
Pacinfo Technologies Inc.
Palisades Gas & Wash Inc.
Paragon Restaurants (Hungry Hunter)
Papa O's Pizzeria
Paperless Solution
Park Place Village
Parkview Julian Convalescent
Park's Printing
Patio Products
Pechanga Resort & Casino
Pedus Security Services
Permaguard Security Corporation
Petco Animal Supply
Photon Imaging, Inc.
Picture This
Pierpont Inn
Pizza Hut
Pleasant Valley Pharmacy
Point Mugu Federal Credit Union
Poor Richards Press
Porta Storage
Power Centry
Precision Environmental
Primary Steel, Inc.
Public Storage Inc. *(2)
Quality Collection Services
Rancho Laguna Farms
R.C. Temme Corporation


RDY Sales
Res Care, Inc.
Rescue Rooter
Richard Photo Lab, Inc.
Rite Aid Corporation
Robert Half International
Rock & Water Creations, Inc.
Ross Department Stores
Safeway
Sandi-Sanders Assoc.
San Luis Obispo County Sheriff
San Francisco Bar Pilots
Santa Barbara Harley Davidson
Santa Maria Senior Living
Santa Paula Healthcare
SBC
SBC California
SBC Communications Inc.
Scottco Hospitality Inc.
Schwabe Books
Sears, Roebuck & Company
Securitas Security
Select Temp Services
Serco Management Services
Sierra Delta Corp

Sima Services
Simi Valley Hospital
SKG & R Inc.
Skyworks
Skurka Engineering Company
SMUD
Social Vocational Service (SF)
SOS Fire and Security
Souza Food Service
South Coast Beacon
South Coast Sheet & Metal
Southland Title & Escrow
Special Devises Inc
Specialty Construction
Spencer Gifts
Spherion Pacific
Spherion Staffing
Spherion Staffing Services
SQA Services, Inc.
Staffmark Inc., West
Standard Abrasives
Standard Elementary School District
Starbucks CorporationState Farm
Sterling Hills Corp
Steven Johnson DDS
Stork Laundry Service
Stuart M. Bloom M.D.
Sun Horse
Suntory Water Group Inc
Superior Super Warehouse
Sutter Medical
Swift Transportation
Syncor Int'l Group
Taft Chevrolet
Tailgaters Enterprises
Talent Tree
Target
Taylor Corp
Technical Associates
Telasic Communications
Tennis Moving and Storage
Terry Moore Construction
The Bear Pit
The Collateral Lender Inc
The Competition, Inc.
The Hamlet at Moonstone Gardens
The Homes Mag
The Maid Home Services
The May Dept Stores
Topanga Park Assisted Living
Thomas Heath Construction
Thousand Oaks Printing
Timothy L. Behm, Inc. (Domino's Pizza)
Tire Center
Tognazzini Dockside Restaurant
Tom B. Martinez and Associates
Toyota of Santa Maria
Toyota of Simi Valley
TQ3 Navigant
Training Institute of America aka TTI America
Trammell Crow
Tree of Life Center
Tri Valley Harvesting
Tri Valley Vegetable Harvest
UCP Work Inc.
Ueltzen & Co LLP
U-Haul
Ultimate Communications System
Ultimate Staffing *(2)
United Cerebral Palsy
United Staffing Associate
Universal Sodexho
USA Gasoline
USA Petroleum Corp
Valleycrest Companies
Valley Pacific Petroleum
Valley Plumbing
Valley Staffing Agency
Valley Staffing Services
Van Petty
Vascular Multi Specialty
Ventura Coastal Corp
Ventura County Business Bank
Ventura County Community College District (VCCCD)
Ventura County Medical
Ventura County Neurosurgical Associates
Ventura County Shuttle
Ventura Employer's Group
Ventura Youth Correctional Facility
Ventura West Marina
Venture Logistics
Vineyard Hills Health
Viola Inc.
Volt Management Corp
Volt Technical Resources
Volt Temps
Von's
VTC Enterprises
Wal Mart *(2)
Walden House
Walgreens
Wal-Mart
Warner Brothers
Washington Inventory Services
Washington Mutual Bank
Waterway Plastics
Wellpoint *(2)
Wendy's
West Valley Growers, Inc.
West View Services Inc.
Western Dental
Westlake Motors
Westpac Air Conditioning
Westwood College of Technologies
Weyerhouser
Whole Foods Market
Wiggins List Co
Wine Valley Inn & Cottages
William Sonoma Service
Wireless Mems Inc
Wiser Property Management & Sales
Youth Connection Paso Pac
Construction or Construction Law Background
Construction Arbitration Services, Inc
Arbitrate home warranty and construction defect issues

Managing Trial Attorney
L. M. Schulner & Associates, Camarillo, CA
Managed every phase of litigation from initial client interviews to jury and court trials including negotiating settlements; acted as Plaintiff, Defense and Cumis counsel; acted as liaison counsel, successfully representing over 50 plaintiffs in a multimillion dollar settlement of high profile cases; addressed questions worldwide on camera and in print for television, newspaper and magazine reporters; increased profits over fourfold during management. Work included construction issues

-National Center for Dispute Settlement (NCDS)
Arbitrate warranty cases including for homes

- Southland Regional Association of REALTORS
Mediate real estate disputes including construction issues utilizing among other skills and training, construction education acquired prior to passing real estate broker's exam on first try

-CDRS National Panel of Construction Dispute Resolution Specialists
Help people resolve construction disputes

-Ventura County Superior Court
Arbitrate and/or mediate Superior Court cases including construction issues

-Los Angeles County Superior Court (PDF)
Arbitrate and/or mediate Superior Court cases including construction issues
Professional Affiliations
Arbitrator and Member State Bar of California
Mediator and Arbitrator for Superior Courts in Ventura and Los Angeles Counties
Martindale Hubbell A-V rated
Who's Who in American Law
Who's Who in America
Who's Who in the World
Additional Information
No one can, mediate, arbitrate, communicate, solve problems, and find opportunities for mutual gain better than Judge Schulner. With his experience as a Real Estate Broker, businessperson, entrepreneur, manager, attorney, and judge, combined with his training in mediation, as well as his MBA and MDR, he can expertly bridge the gap between differing individuals.

WHAT ARE PEOPLE SAYING?

I want to personally thank you for your great work!
(Immediately after a settlement agreement was reached in mediation, the participants began discussing their next sale of property together. That is not a likely occurrence after a trial!)
BRAD LUSTER, Managing Partner, Major Properties

Keith is particularly skilled because of his depth as an MBA and an MDR and his experience as a Lawyer. Because of Keith's depth, he has been able to handle complex issues that require years of skill and training. He has demonstrated an ability to help parties communicate better, analyze risks, and explore options for their mutual satisfaction. In the last thirty years at UCSB, I have not seen anyone with Keith's breadth and depth in being prepared for the hard and complex cases.
GEOFFREY WALLACE PhD, UC, Santa Barbara Ombudsman

Thank you for your efforts on the Simpson v. Pierce matter [settled]. We truly appreciated all that you did and I found you to be an excellent mediator. Many mediators do nothing but try to make you uncomfortable with your case by attacking either the attorney, the facts or the law to try to force a settlement. Your services were truly unique in that you were very courteous and respectful to both the parties and counsel and you helped us arrive at a solution without suffering abuse and battery.

Most of all, at least on our side, we had total confidence and trust in what we could tell you and how you would approach the mediation. You are well suited for being a mediator in both approach and personality. I wish you the best of luck. I truly mean this, I was truly surprised. I did not expect you to be as good a mediator as you were. No offense, it is just that I know you do not have a full head of gray hair.
J. GRANT KENNEDY, Law Office of J. Grant Kennedy

I was very impressed with Mr. Schulner's outstanding mediation skills and his ability to focus all parties on the issues at hand. His experience was evident during our negotiation discussions. Mr. Schulner was able to persuade both the plaintiff attorney and his client to settle this matter in the interest of all parties. Mr. Schulner is an excellent mediator.
BONNIE JACOBS, Claims Specialist, The Doctors' Company

I wanted to thank you for your most diplomatic handling of an antagonistic situation. You provided a quiet, peaceful, smoke-free, informal setting that was conducive to the exchange of information. You explained everything in a way that a non-legal person like me could understand, yet without "talking down" to me. You maintained your composure throughout. You maintained eye contact as well and did not react emotionally to anything I said. I had the impression that you were listening carefully to our point of view and that you gave the same consideration to the other side with no previous bias. Do I have any suggestions that would make you a better mediator? No, none.
ESTHER NELSON, Professor, Cal State University Northridge

I give my highest recommendation to Keith A. Schulner. Mr. Schulner conducts himself with the utmost professionalism. He always prepares thoroughly and speaks articulately; his comments are always carefully thought out. In addition, Mr. Schulner has keen business and analytical skills.
REVEREND YOLANDA SOTO, JD, Law offices of Ricardo A. Torres II




Web pages including Keith Schulner



CNN

The Acorn

Daily Bruin

Associated Press


PROFESSIONAL EXPERIENCE


Real Estate Broker Agent 2003 - 2004
zipRealty, Ventura and Los Angeles Counties, CA
Helped people buy and sell Real Estate. California Real Estate Broker License; Member of the National Association of Realtors; Southland Regional Association of Realtors; California Association of Realtors. Top Producer – San Fernando Valley, January 2004.

Centers Business Management (CBM), Los Angeles County, CA 2003
Trained to help clients with their commercial Real Estate needs

Adjunct Professor / Lecturer / Instructor / Practitioner Faculty 2000 - Present

-University of Phoenix, Woodland Hills, CA
Teach Conflict Resolution, Business and Law Classes to working MBA students.

-Abraham Lincoln University Law School, CA
Taught Property Law to law students who cumulatively paid over $1000/hour to attend class and stated Mr. Schulner was a good professor.

-Pepperdine University, CA
Teach Business Negotiation and Conflict Resolution to graduate students, who cumulatively pay the university over $5,000/day to attend class.

-University of California Santa Barbara; CA
Lectured and led class discussion regarding conflict resolution to students who enjoyed and learned from class.

-Concord Law School, Los Angeles, CA
Instructor for law schools students who mostly worked fulltime in addition to school

POST COLLEGE / COMMUNITY INVOLVEMENT


Mentor for Loyola Law Students; Moot Court Judge; Singles Committee Member, Group Facilitator, Organizer and Leader for Federation Council; Fulfillment Fund Mentor and Committee Chair; Men's Club President; Jerome H. Berenson Inn's of Court Associate; Judge and advisor for Camarillo High School in Mock Trial Competition; Camarillo Chamber of Commerce Diplomat, Legislative Committee Member and chosen for Executive Board; Capri II Home Owners' Association Treasurer, Member at Large, Vice President, President and Director; Gold Coast Bruins President; Ventura County Bruins President; Society of Professionals in Dispute Resolution member; Association for Conflict Resolution member; State Bar Arbitrator; Disability Mediation Center volunteer; Mentor of Los Angeles Superior Court (LASC) ADR program